Yapsody provides you with a ticketing platform to sell your tickets. It was launched for wider consumption with attractive features for presenters. Yapsody has been designed as a premium application which can be customized individually by each presenter. A presenter can register with Yapsody and create events to sell tickets online and at Box Office.
Kindly follow the below-mentioned steps to register with Yapsody
Please visit our site ( https://www.yapsody.com/ticketing ) and click on 'Create Your Event' or 'Sign Up' option. Once, you click on any one of the options, you will be prompted to enter your First Name, Last Name, Email address and password for creating your Yapsody Account. Enter the details and click on 'Create My Account'.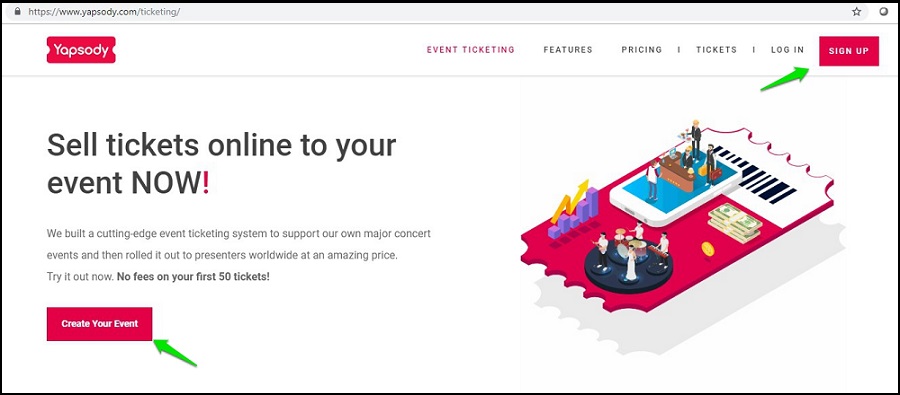 You will be displayed all the basic settings with the fields like Account Name, subdomain, Time zone etc. and click on 'Confirm & Proceed'.
Account Name is the name of your organisation. It will be displayed on your online store to the customers and your invoices will be generated with the Account Name.
Claim your online store : Yapsody provides each event presenter with an option to create a unique online store link. All your events will be listed under the sub-domain created by you. You can share the sub-domain with your customers to book tickets for your events.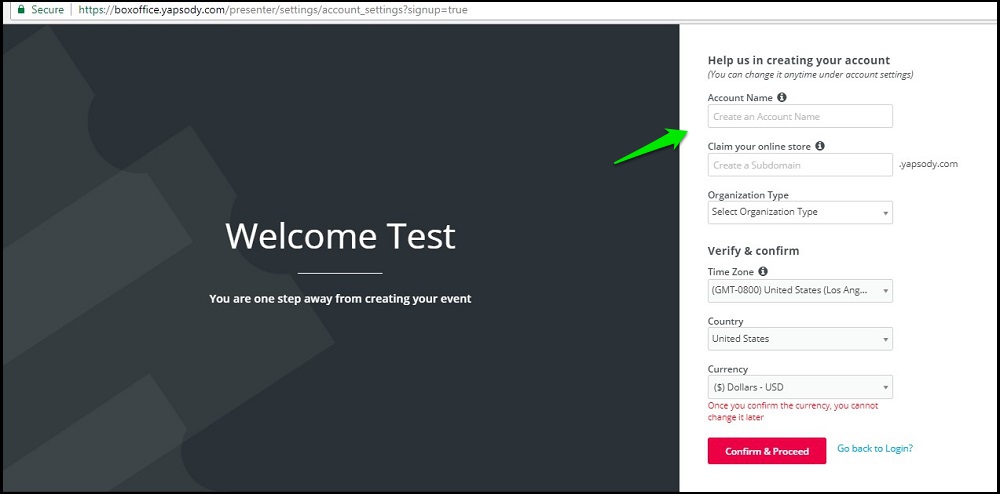 Once, you enter the basic details, click on 'Confirm & Proceed'. Your registration is complete and you will be displayed your Box Office Interface to create events to sell tickets.

Don't have Yapsody account? Sign up now and sell your first 50 tickets with NO ticketing fee & collect money directly in your favourite Payment gateway account.