Ticket type is a ticket classification with its own price, quantity, restrictions, etc. (i.e. Balcony seats or Orchestra seats). Ticket types apply to all performances by default but can be disabled on a performance-by-performance basis.
Multiple ticket types can be added to the same event (How do I do this?) and enabled/disabled.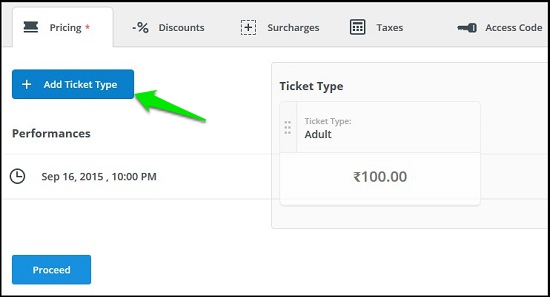 Don't have Yapsody account? Sign up now and sell your event tickets.