We will help you locate your Stripe Payment Gateway credentials for your Stripe account. These credentials will be used to enable online Credit/Debit card sales for your tickets online on your Yapsody Online interface.
Kindly follow the below-mentioned steps to locate your Stripe credentials
Visit the Stripe site (https://stripe.com/) and log in to your account.

You will be displayed your Stripe Dashboard. Click on 'Developers' option shown at left side of the page. Then click on ' API ' from the multiple options displayed to view your Live API credentials.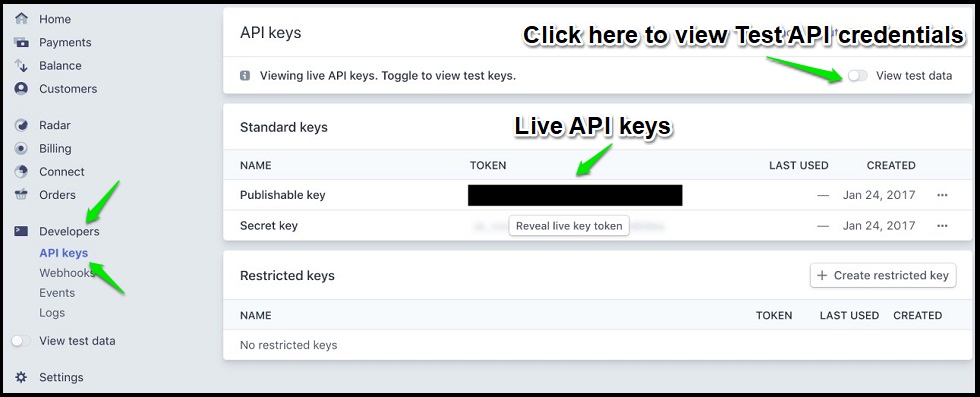 You will need the Live Secret key and Live Publishable key to link your Stripe account with Yapsody and enable online credit card transactions.(How Do I do this?).
 Note: Please update the Live Secret and Publishable Key.
The test keys are only for testing your Stripe account.  You can click on 'View Test data' button at top right side of the API page as shown in above screenshot to view the 'Test Stripe API credentials' for testing purpose.
Don't have Yapsody account? Sign up now and sell your first 50 tickets with NO ticketing fee & collect money directly in your favourite Payment gateway account.