Ticket Purchasers do not need to create an account or sign up with Yapsody for purchasing tickets online. You will need to use the online store link shared by the Event Presenter to book tickets online. (How do I do this?).
Alternatively, you can locate the scheduled events near you from our Event listing page ( https://www.yapsody.com/events/ )
You will be prompted to enter details like your email address during the checkout process while booking tickets online. This information is captured for the tickets to be sent to your email address on successful completion of the booking process.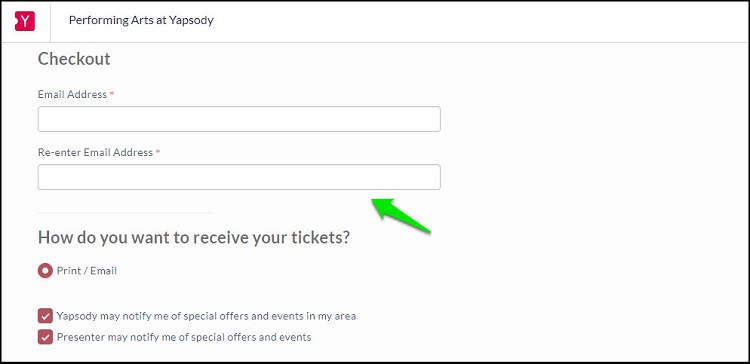 Your email address is automatically registered with Yapsody and an account is created once you checkout while booking tickets. You will receive a Welcome email from Yapsody with the steps and a link to set up your password.
You can click on the link and set your password for your account. Once, you have set your password, you can log in to your Yapsody account to view/print your tickets or receipt. (How do I do this?)
You can contact us at support@yapsody.com and request account deletion on completion of your event. (How do I do this?)
You can be a part of our Presenter community and Sign up with us to host events using our Yapsody ticketing platform. Sign up now and sell your first 50 tickets with NO ticketing fee & collect money directly in your favourite Payment gateway account.