Yapsody helps you to accept payments using the Bank Transfer payment method and issue tickets once the customer transfers the amount to the presenter account. The best way to use Bank Transfer as the payment method is with Pay Later option. You can verify whether the funds have been received and then confirm the booking and issue tickets. This is the best workaround for event presenters or for currencies wherein the payment gateway is unavailable and for small private events.
Kindly follow the mentioned below steps to set up Bank Transfer as the payment method and issue tickets.

Mention the Bank Transfer details like Account number etc. under payment instructions while adding the payment method.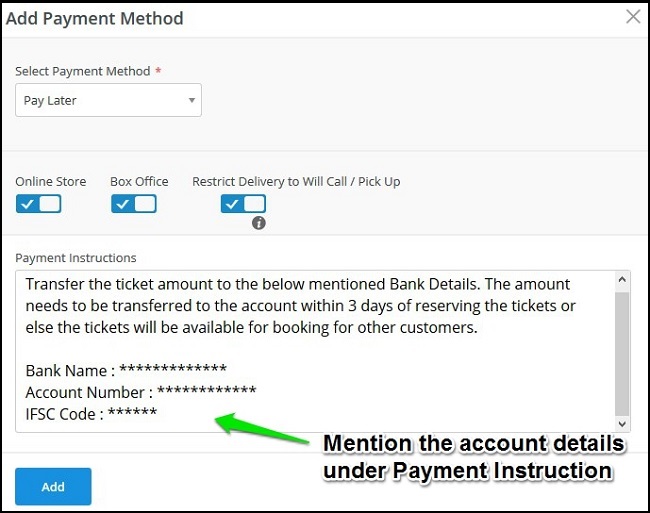 You will need to add another payment method. Select "Custom" as the payment method and name the payment method as "Bank Transfer".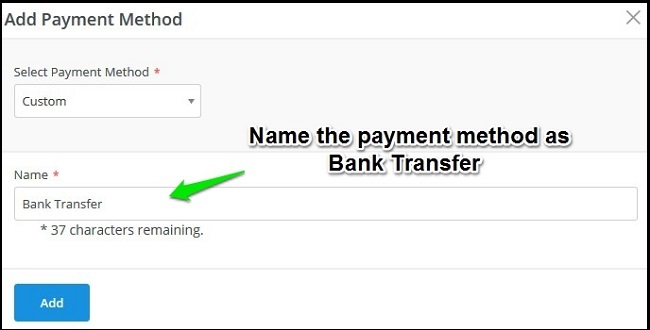 The payment instructions will be displayed to the customers on the "Make Payment" page and they will need to agree to them for booking tickets. Once, you receive the ticket amount you can mark the transaction as paid from the pay later list (How do I do this?)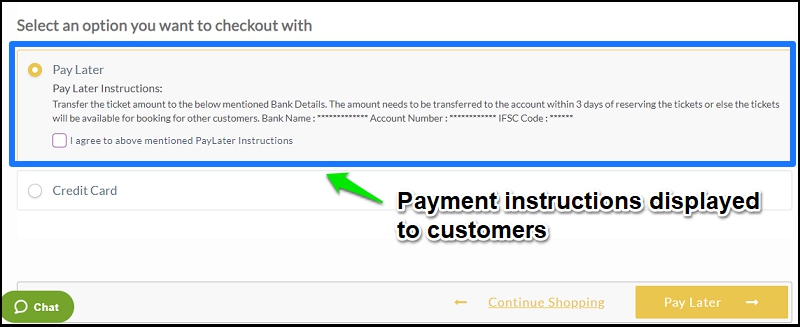 Don't have Yapsody account? Sign up now and sell your first 50 tickets with NO ticketing fee & collect money directly in your favourite Payment gateway account.