Pay Later Transactions need to be paid manually from Box office. 
Kindly follow the below-mentioned steps to accept payments for a Pay Later Transaction.
1) Locate the particular Pay Later transaction for which you want to accept payments (How do I do this?). Click on the transaction details mentioned in Pay Later Transaction Report

2) You will have the transaction report displayed on your screen with the transaction details mentioned on the left-hand side of the screen.

3) Click on the Box mentioned below the option "Make Payment". It will display all the Payment Methods set by you to accept payments (How do I do this?). Select the Payment Method, once you fill the details of the amount click on the option "Make Payment" mentioned below & your transaction will be completed.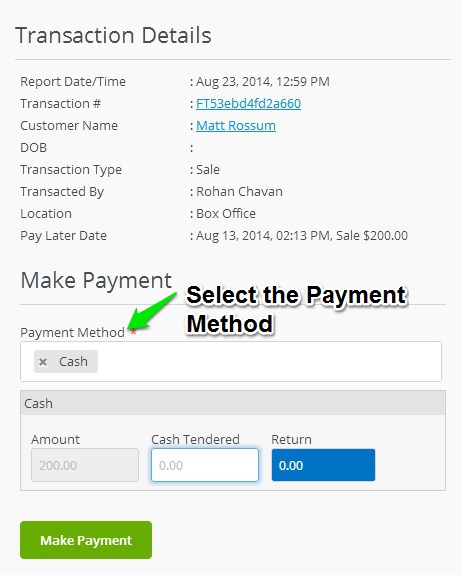 Note: You can refund a Pay Later transaction only after you receive the payment.