Finding a way to make your privileged customers day? How about issuing them a Complimentary Event ticket? It couldn't get much better then this isn't it!
Don't know how to set up Complimentary as a payment option, keep reading to learn the steps and start surprising the customers!
Note:- While setting up complimentary payment option you can create an unlimited category such as VIP, General, Sponsors etc as per your preference.
Moreover, we won't bill your account for issuing complimentary tickets, Yes! you read it right, there are no Yapsody fees for tickets issued by selecting "Complimentary" as a payment option.
1) Hover the mouse on the account name at the top left and select "Settings" from the list.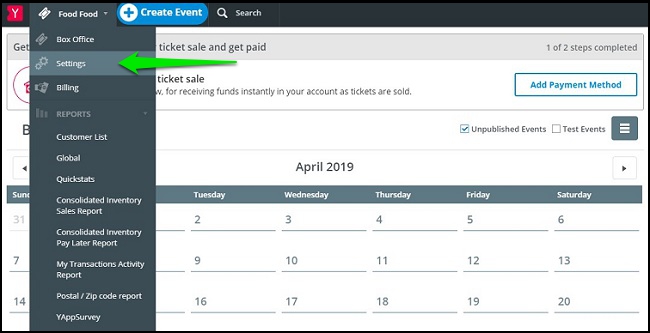 2) Now click on "Accept Payments."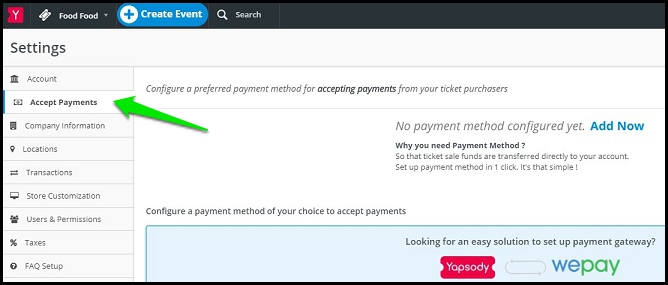 3) Scroll the page down and you will find an option of "Complimentary" in order to set up click on "Configure" just next to it.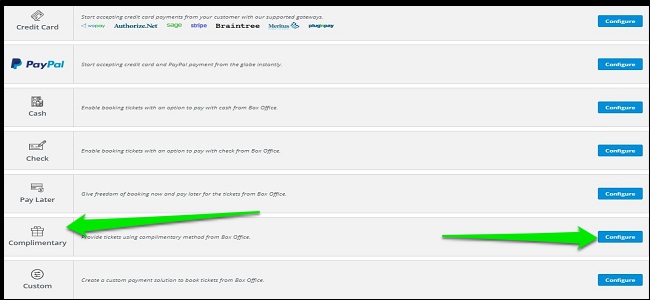 4) In case you wish to add Category such as VIP, Artist, etc click on "Add Another Category" after clicking on "Configure" and then click on "ADD" to link the payment option.

Now that you have set up a Complimentary payment option you can start issuing complimentary tickets using your box office interface. (How do I do this)
Don't have Yapsody account? Sign up now and sell your first 50 tickets with NO ticketing fee & collect money directly in your favourite Payment gateway account.