Complimentary Tickets can be issued only from Box-Office Interface as Complimentary tickets by definition are free tickets.
Kindly follow the below-mentioned steps to issue Complimentary Tickets :
You need to set Complimentary payment method to issue complimentary tickets (How to do this?).
Click on the Event you want to book tickets. The Event details will be displayed on the right-hand side.
Click on "Tickets"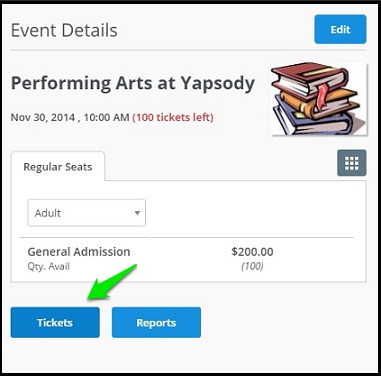 Select the number of tickets to be issued and the ticket type.
Click on "Checkout"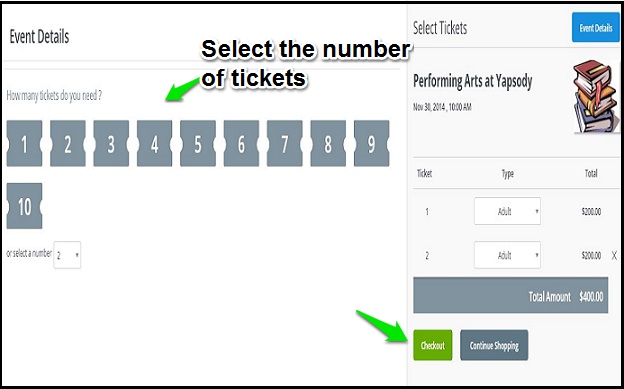 You will then have an option to review the number of tickets selected and to amend your selection.
Click on "Checkout".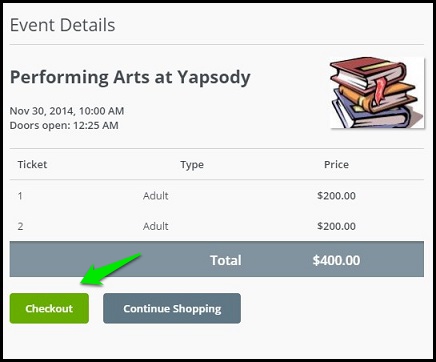 You will be re-directed to the payment confirmation page.
Fill all the mandatory details set by you in the Questionnaire field for the purchaser.
Select the preferred delivery method for tickets. (i.e Email or Print).
While selecting the payment method you will get a drop-down menu. Select "Complimentary".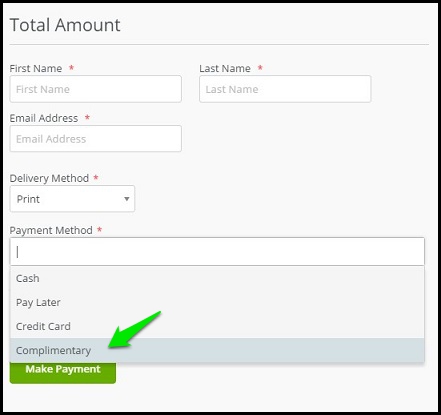 Click on "Make Payment". Complimentary tickets will be issued to the purchaser.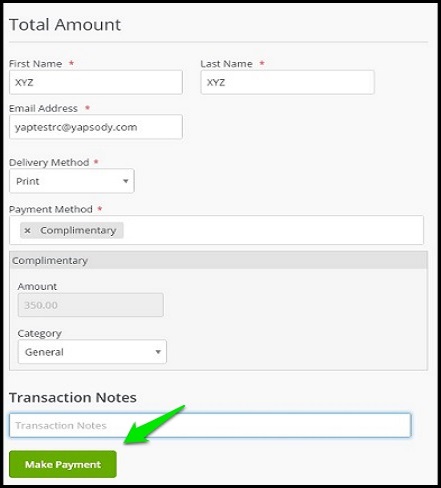 Don't have Yapsody account? Sign up now and sell your first 50 tickets with NO ticketing fee & collect money directly in your favourite Payment gateway account.