You need to Assign colors to seats to enable Pricing for the seats. Kindly follow the mentioned steps once, you have added the desired number of rows and columns to your section(How do I do this?) to assign colors to your seats.
Click on the option 'Assign Colors'.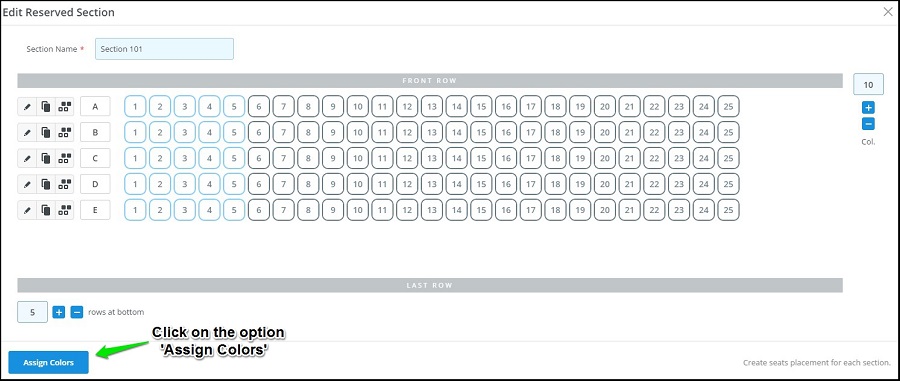 Different colors will be displayed at the top. Select a color which you want to assign for the seats for the particular section.You will have 3 options Single Seat, Entire Row, and Entire Section.

Select any one option to Assign colors to seats. Multiple colors can be assigned in a section to different seats as per the pricing.Click on 'Save' to save the changes.
Don't have Yapsody account? Sign up now and sell your first 50 tickets with NO ticketing fee & collect money directly in your favourite Payment gateway account.