To setup Pay later as your payment method, firstly you need to login to your Yapsody account and simply follow the below steps:
1) Go to the settings, i.e. on the left of the menu bar. Click on the drop-down and select 'Settings', this will take you to the "Account Settings".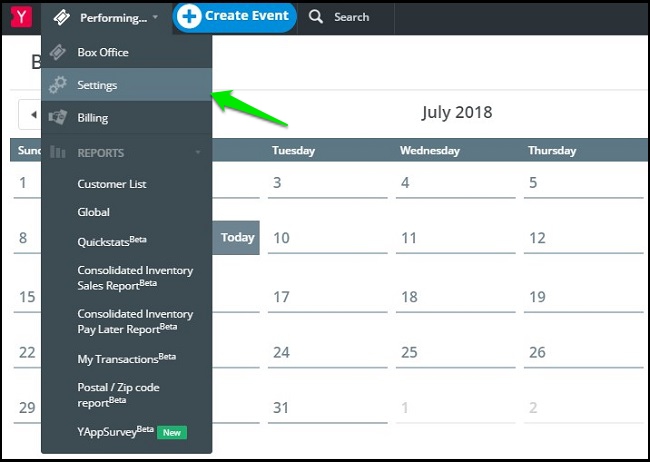 2) Once you are on the Settings page, to the left select the 'Accept Payments' tab and click on "Choose Payment Method"

3) In the "Select Payment Method" drop-down select the Pay Later option.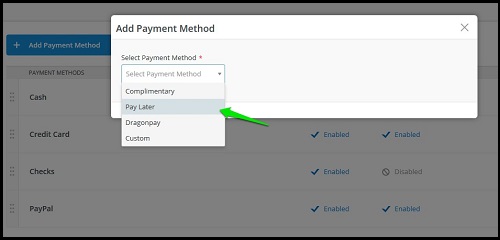 4) Now select if you want the Pay Later option only for the Online store or for both the Online Store as well as at the Box Office. You can even restrict the delivery of tickets of Pay Later transactions to 'Will Call Method' by enabling the option "Restrict Delivery to Will Call" and also add any Payment instructions in the space mentioned below, the payment instructions will be displayed when the customer selects to purchase tickets via the Pay Later payment method.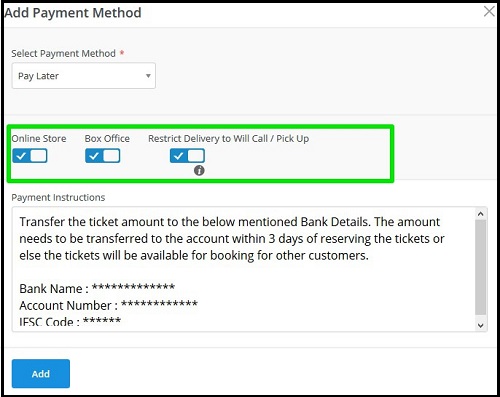 5) Once you have finished all the above steps, just click on the "Add" button below and you have set up the 'Pay Later' Payment Method.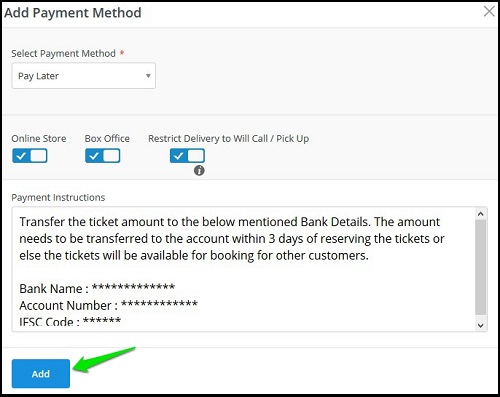 Note: Pay Later customer details will not be displayed in the Attendee List report.
Don't have Yapsody account? Sign up now and sell your first 50 tickets with NO ticketing fee.