In case of emergency, wherein you are unable to scan tickets using an external device or your device is not working you can still manually scan your customer's tickets.
Note: You can start scanning the tickets depending on the time you have set in "Scanner start time" for your performance tab.
Once you are logged in to your Yapsody account, select today's event for which you want to scan the tickets.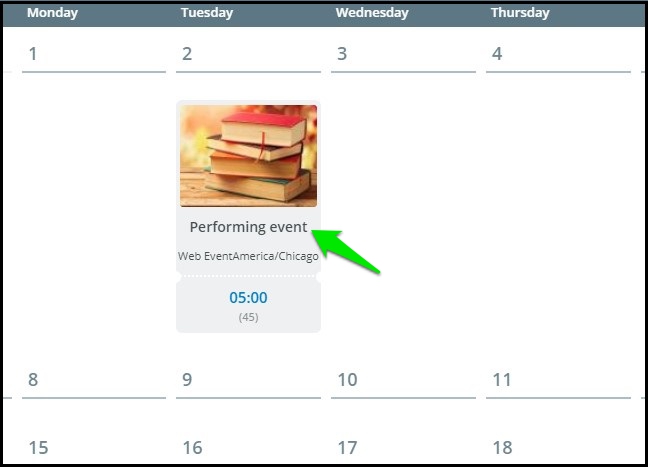 You will be displayed the event details on the right-hand side. Click on the button 'Scan tickets'.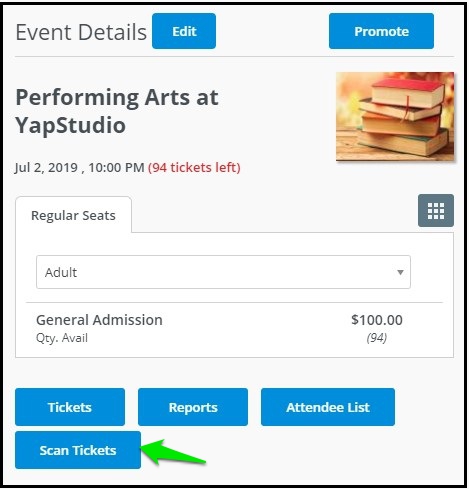 Set the Scan mode option as "Manual". Now, simply click on the ticket you want to Scan, to Unscan the ticket just click on the ticket again.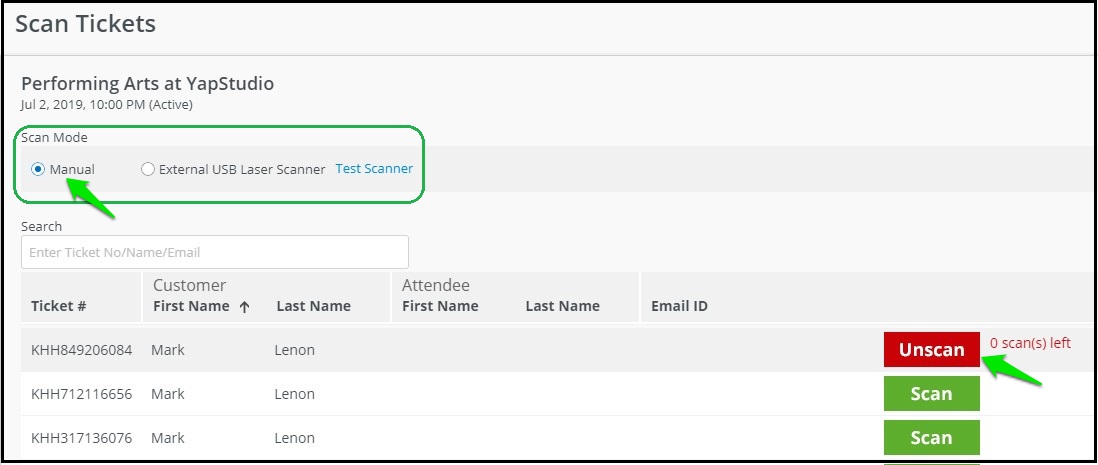 Don't have Yapsody account? Sign up now and sell your first 50 tickets with NO ticketing fee & collect money directly in your favourite Payment gateway account.