Kindly follow the below-mentioned steps to issue tickets from Box Office Interface.
Please login to your Yapsody Account and select the event you wish to book tickets.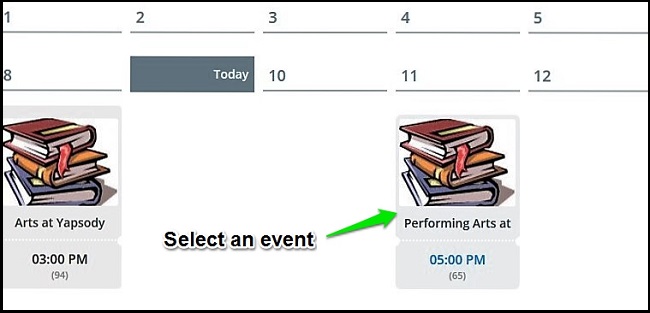 Event Details will be displayed on the right-hand side. Click on 'Tickets' to issue tickets.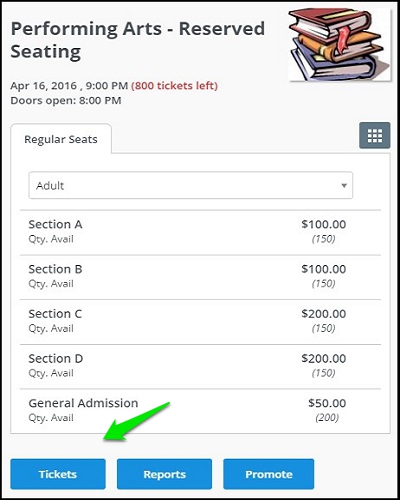 You will be displayed the seating details. Click on the icon in the top left corner to view the Seating Chart of the event.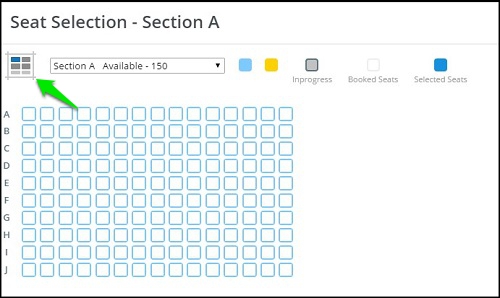 Select the 'Section' from which you wish to book tickets. Click on the seat to select the desired seat.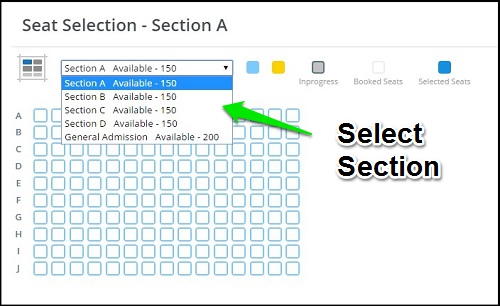 You will be displayed the selected ticket details on the right-hand side. Select the ticket type from the drop-down menu and click on 'Checkout'.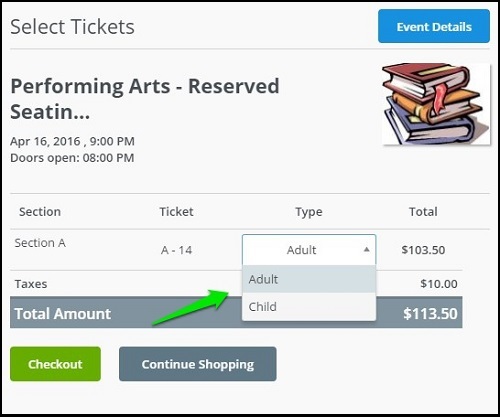 Now in case, you would like to add more tickets of the same Event click on "Book More."
To add tickets of the different event in a same transaction click on "Continue Shopping."
If you wish to cancel the ongoing purchase, you can do so by clicking on "Empty the Cart."

Once you finalized the cart, fill in your Ticket Buyers personal details to move a step closer to the checkout.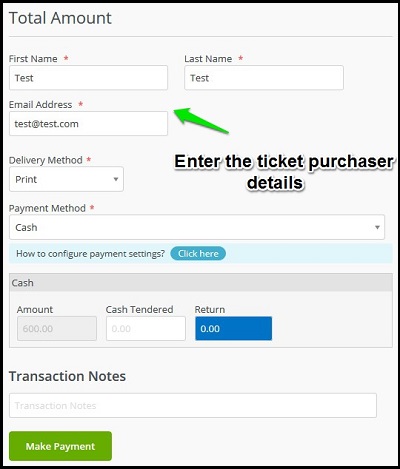 Please Note:- In case, the ticket buyer wouldn't like to share the email address or you don't want to spend time entering email addresses on all the transactions, you can make the email address field "Optional" for Box Office purchases. To learn how to make a question "Optional" click here.
Select the payment method from the drop-down menu. Click on 'Make Payment' and your tickets will be booked.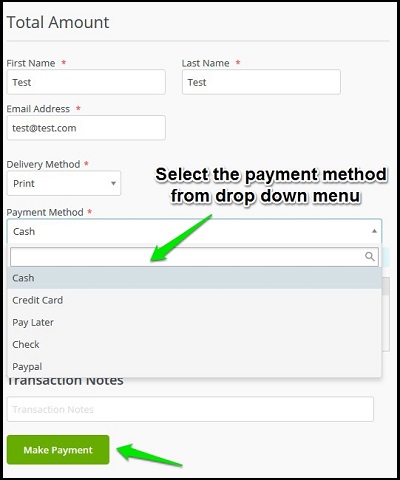 You will get a transaction number with a message for the transaction being successful.


Note: Custom payment method can only be used to book tickets using Box Office Interface.
Don't have Yapsody account? Sign up now and sell your first 50 tickets with NO ticketing fee & collect money directly in your favourite Payment gateway account.