Please follow the below steps to issue Accessibility Seats (ADA seats) from your box office interface;
Please login to your Yapsody Account and select the event for which you wish to book the tickets.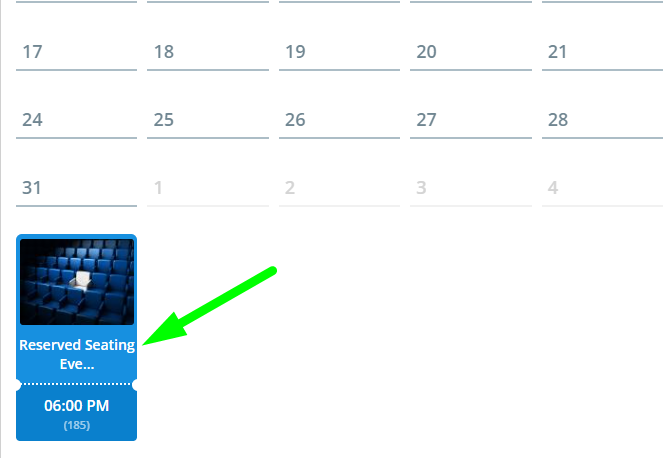 Event Details will be displayed on the right-hand side. Click on 'Tickets' to issue tickets.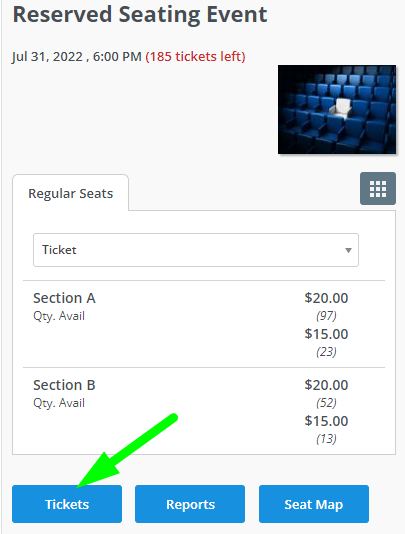 You will be displayed the seating details. Select the preferred section and enable the Accessibility switch to highlight only the available accessibility seats. Click on the seat to select the desired seat.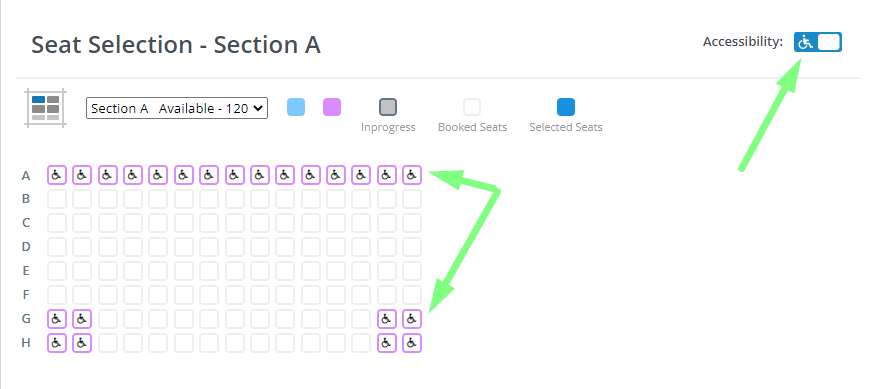 Note: If the Accessibility switch is disabled, it will show you all the available seats under the selected section irrespective of the accessibility seats.
Upon selecting the Accessible Seats, you will see a pop-up instructing for whom these seats are reserved, please click/tap "Confirm" to record your selection.
Click/Tap "Go Back" in case you have mistakenly selected Accessible Seats.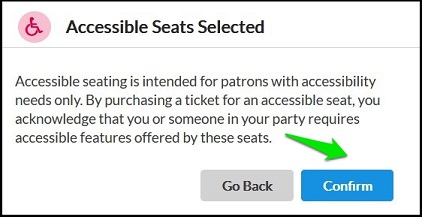 You will be displayed the selected ticket details on the right-hand side. Click on 'Checkout' to fill in the ticket buyer information on the checkout page and complete the payment.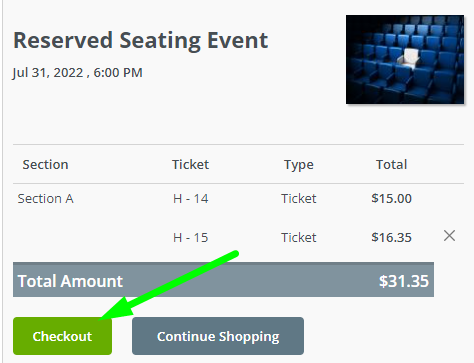 Don't have Yapsody account? Sign up now and sell your event tickets.