The Consolidated Sales Report will provide you the paid transaction details like Customer name, Event Name - Date, ticket count for each transaction and ticket amount paid for each transaction.
You can refer to the Consolidated Inventory Sales Report to view the Yapsody fee for each paid ticket transaction.
The report will allow you to view transaction for a different event and different performance dates.
You can click on 'Print PDF' or 'Print CSV' button to download the report.
The 'Filter Options' text shown above the 'Generate Report' button will allow you to filter out the transaction as per sale Location (Ex: 'Online sale' and 'Box office sale')
Kindly follow the below steps to check the Consolidated Inventory Sales report.
1) Login to your Presenter Account (Where do I Login)
2) Once you have logged into your account, you'll have to hover the cursor on the account name shown at the top left-hand side of the box office interface.
3) Click the option ' Consolidated Inventory Sales Report '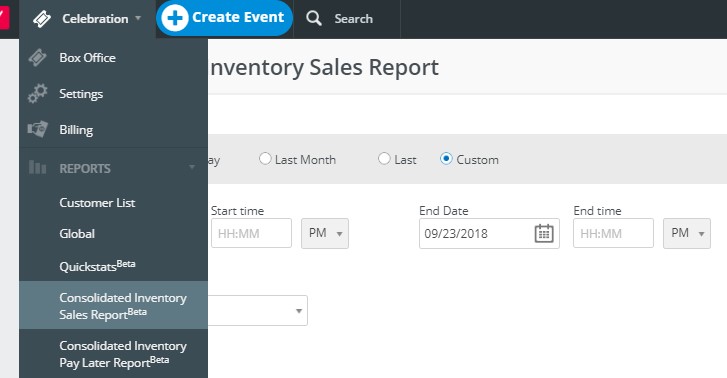 4) Select the required Date filter to generate a report.
NOTE: You can use 'Custom' date filter for the sale start date and sale end date period, then click on 'Generate Report' button.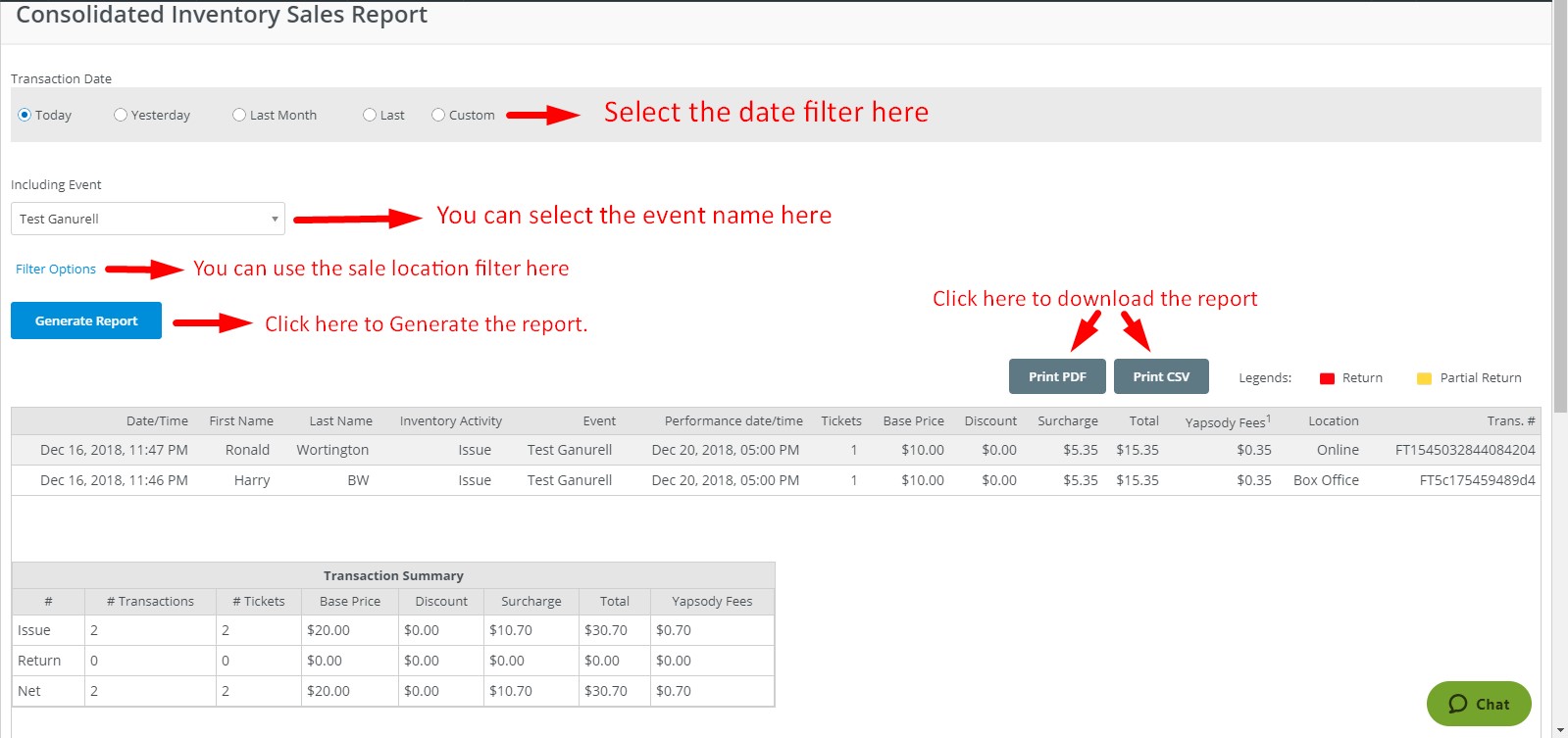 Don't have Yapsody account? Sign up now and sell your first 50 tickets with NO ticketing fee & collect money directly in your favourite Payment gateway account.