1) To Delete a performance first, you need to Edit the event. Go to the "Box Office Page", and select the performance you wish to delete. Click on "Edit" button to edit the event.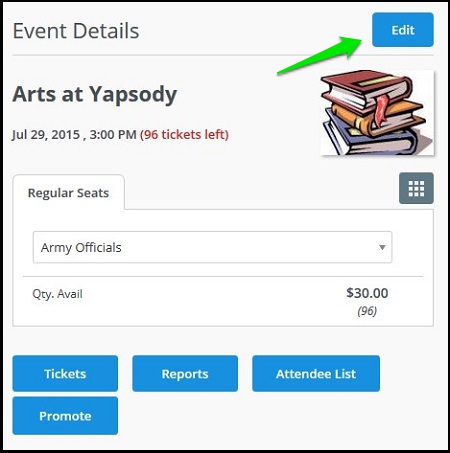 2) In the 'Event Info' menu go to the "Performance" tab and select the checkbox placed next to the performance you wish to Delete. Now click on the Delete button above.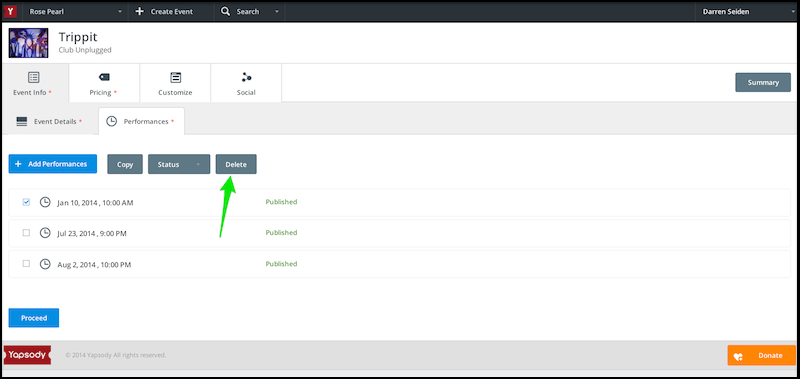 (Note: Once a ticket is sold for a particular performance you cannot delete that performance)
Don't have Yapsody account? Sign up now and sell your first 50 tickets with NO ticketing fee & collect money directly in your favourite Payment gateway account.