You can Create an Event with both General Admission and Reserved Seating. While creating an event you need to create a Reserve Seating event (How Do I do this?).
Kindly follow the Below mentioned steps to add sections to an Event.
You will see options like Manage Sections, Section Mapping and Hold Management. Click on 'Add Section' under the Tab Manage Sections.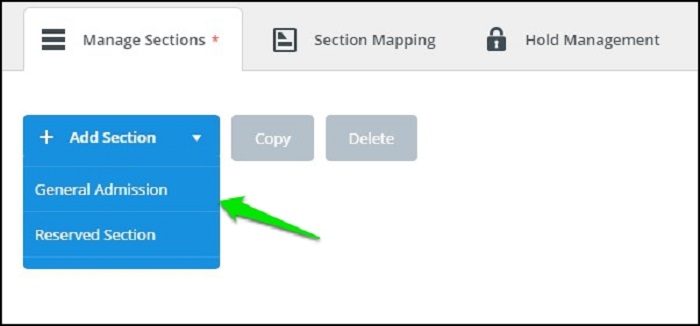 You will have an option to either add a General Admission or Reserve Section as per your Seating Chart. You can add multiple General Admission and Reserved Sections as per your Seating Chart