You can add multiple performances to an existing event or while creating a new event.
Kindly follow the below-mentioned steps to add performances to an event.
Select the event for which you want to Add a performance. The Event details will be displayed on the right-hand side.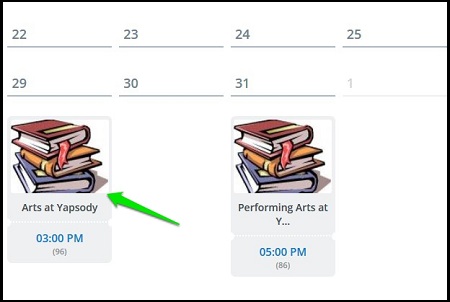 Click on 'Edit' button displayed in the top right-hand corner.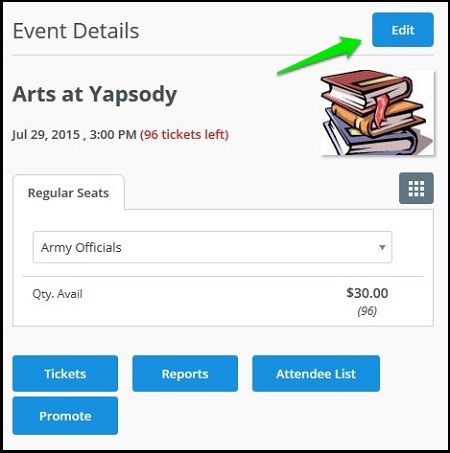 You will be displayed the Event Details with different Tabs like Event Info, Pricing etc. Select 'Performances' under Event Info.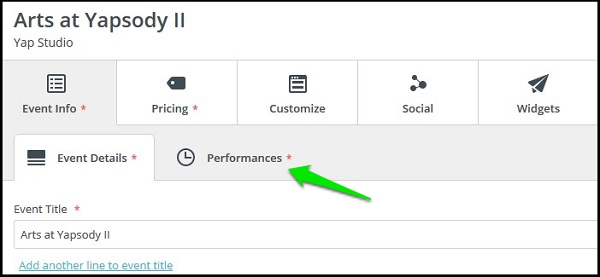 Click on 'Add Performance'. You will get a pop-up window to enter the performance details.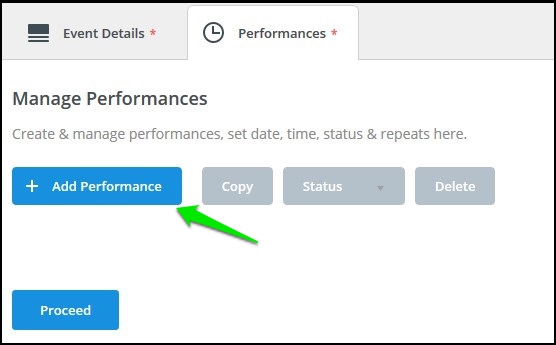 You will need to enter the Date & Time for the new performance and the Door open time. Click on 'Add' and on 'Proceed' at the bottom.

The performance will be added to your event. You can add multiple performances to your event by following the same steps.