Yapsody provides you an option to pass on the Yapsody ticketing fees to ticket buyers which they can pay with the ticket price while booking online tickets.
Steps to enable the option to pass on the fees to the customer:
1) Select the event name in the Box Office interface and click on the Edit button (How do I do this?)

2) Once you are at the event wizard page, click on the 'Pricing' tab, you will be asked the following question under the 'Billing' option:
"Do you want your customers to cover that cost while making purchases by adding the fee on top of the ticket price?"
You will then need to select any one of the following two options:
(i) Yes
(ii) No
To charge the fee to your customers, just select the first option (Yes) and click the 'Save and Proceed' button to save the settings.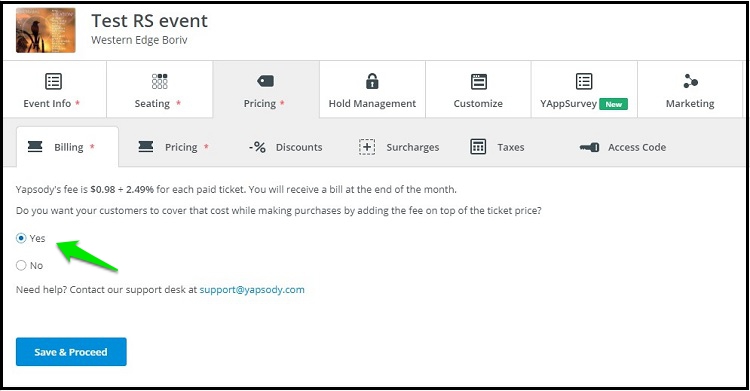 Don't have Yapsody account? Sign up now and sell your event tickets.