To get the list of all your customer's email Address, you need to go to the Customer List Reports and choose the options according to your requirement. The Customer List report is located in the drop-down list of the Account Name on the top left of the screen.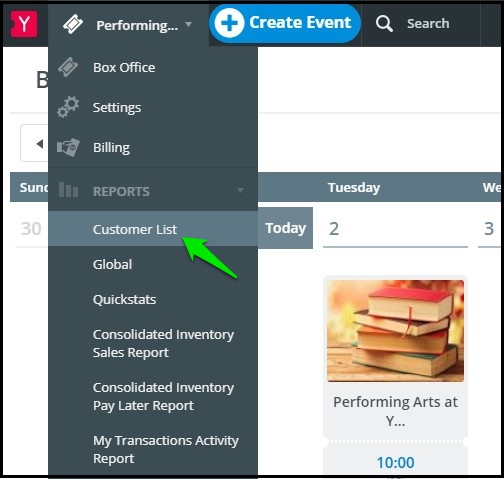 NOTE: Only Users with permission for Customer Reports can view this in the Drop Down.
Don't have Yapsody account? Sign up now and sell your first 50 tickets with NO ticketing fee & collect money directly in your favourite Payment gateway account.