Zip Code Report provides you with the ticket sales based on Zip Code. The report provides you with a bifurcation of tickets issued based on tickets sold by Zip Code, City and by State.

Kindly check the below instructions to check the "Zip Code Report"
 
Go to Box Office, Click on Account Name displayed on the top left side post login and select 'Zip Code Report'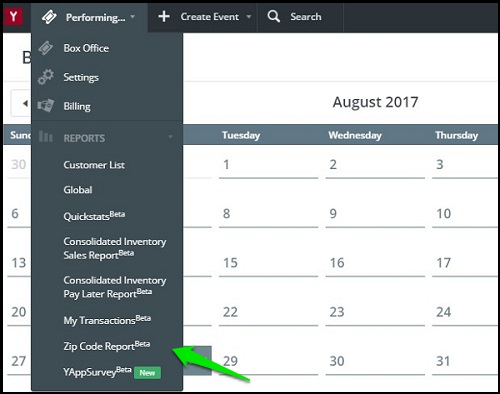 Once, you click on 'Zip Code Report' you will be displayed filter's like Event Category, Event Name, Performances, Sale Location with Start and End Date/Time. Select the filter options and click on 'Generate Report'.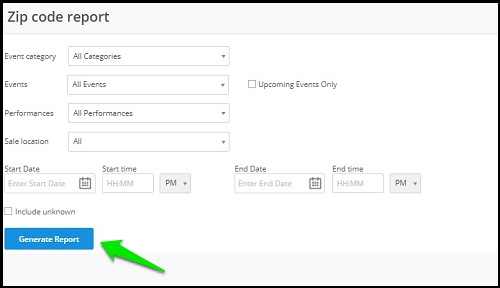 You will be displayed the Zip Code Report with the number of tickets sold by Zip Code, City, and State. You can download the report in CSV format.

Note: Zip Code Report is only available for event presenters from the United States.