1)   To view, the transaction report hover your mouse over your presenter name on the top left corner of the screen. In the menu that appears, Select "Global reports".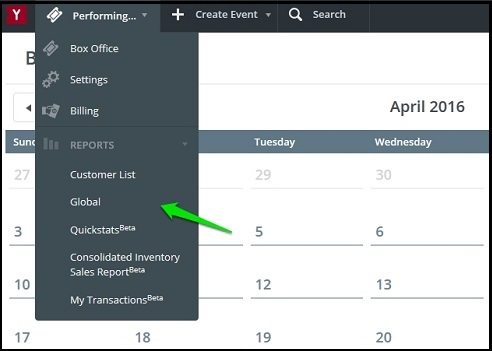 2)   Select the Transaction Activity report from the drop-down and click on 'Generate Report'.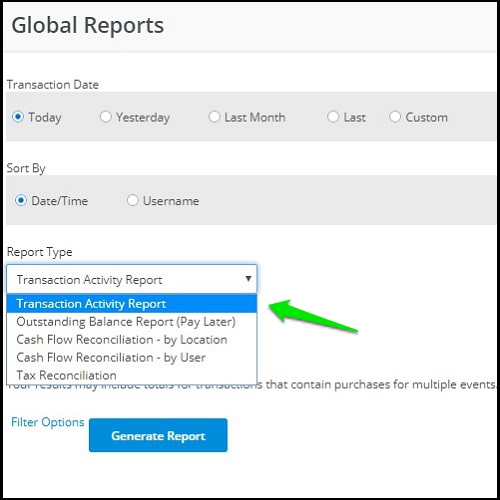 3)   This report gives complete details of the transaction that was generated in the Box-office and through the Online Ticket Store as per the filters applied.