Quick Stats Report gives a detailed report of all the sales occurred on daily basis.The report gives you an overview of all the tickets sold today, yesterday and the total issued and unissued tickets with the revenue generated to date and the number of tickets for which payment is pending.
Kindly follow the below instructions to check the "Quick Stats Report"
Go to Box Office, Click on the Account Name displayed on the top left side post login and select Quickstats.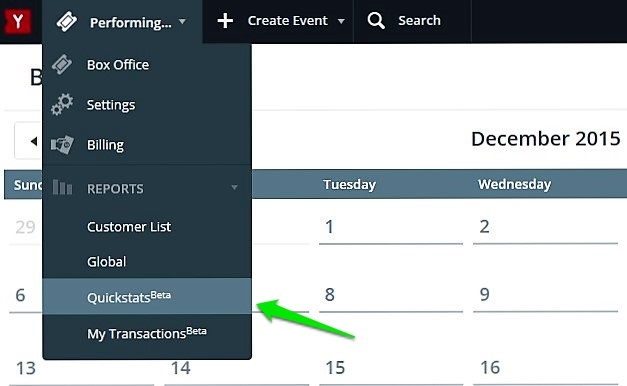 Once, you click on 'Quickstats' you will be displayed the complete Quick Stats Report. The report will show all the performances taking place post today's date by default.

You can check the details for the past performances using the option provided at the top to select the dates.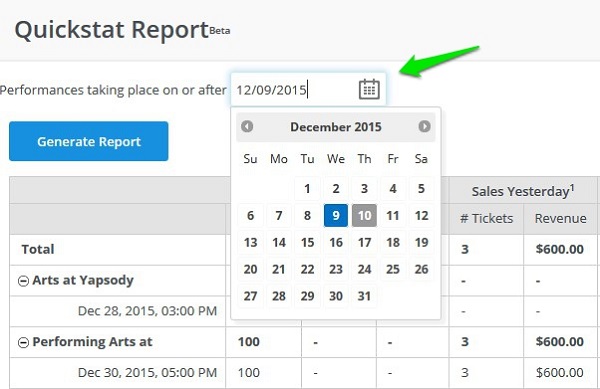 Note: You can export the complete Quick Stats Report in a PDF and CSV Format using the Print PDF and Print CSV option.
Don't have Yapsody account? Sign up now and sell your first 50 tickets with NO ticketing fee & collect money directly in your favourite Payment gateway account.