You can get a bifurcation report on all the tax that has been applied to the event, the report will give you detailed information of how much tax was first charged, the total amount of tax that was refunded and the net total of the tax applied. To view the Tax Reconciliation report follow the below steps along with the screenshots:
Firstly you need to Login to your Yapsody account to view the list of attendees.
1) Once you log in, In your box office module, hover your mouse over your presenter name on the top left corner of the screen. In the menu that appears, and under 'Reports', Select 'Global' Report.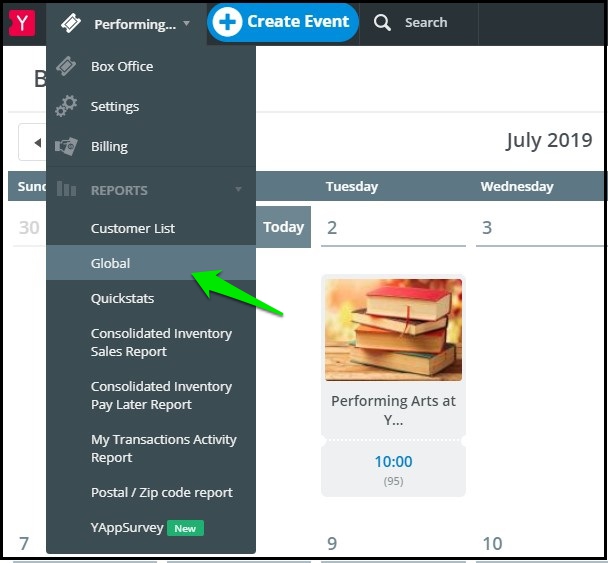 2) Select the ' Tax Reconciliation ' Report from the drop-down.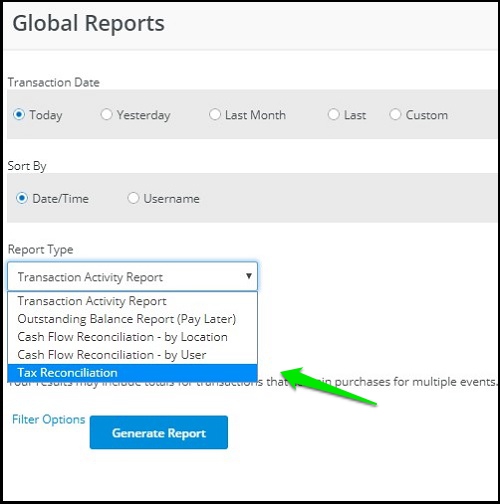 3) You will get a complete view of how much tax was first applied on each tax segment, it also gives a view of all the tax that was refunded with the tickets and the net total of the tax applied after the refunds till date.

Don't have Yapsody account? Sign up now and sell your first 50 tickets with NO ticketing fee & collect money directly in your favourite Payment gateway account.