Yaposody provides you an option to view your Event Preview before publishing it. You can check the event and get the feel of how it would look like on your online store even before making it available for your potential ticket buyers to book the tickets.
Kindly follow the below-mentioned steps to view your Event Preview
In your Yapsody Virtual Box Office, either select an event from your calendar or create a new event.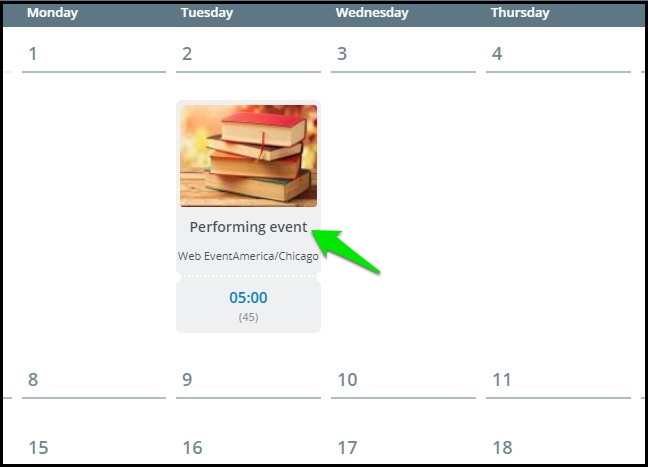 If you select an existing event from your calendar (as opposed to creating a new event), then after selecting the event, click on the 'Edit' button in the top right-hand corner.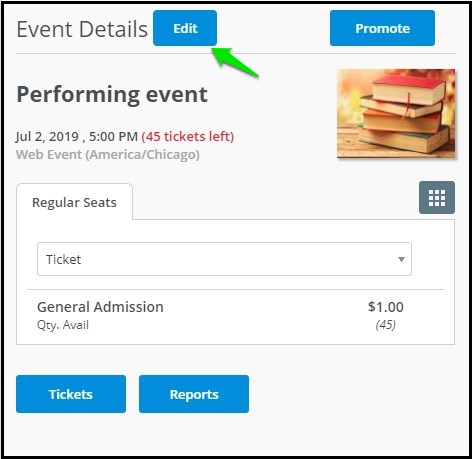 You will be displayed the Event Set up Wizard. Once, you have set up your event and made the changes click on the 'Event Preview' button at top right.

You will be displayed the Event Preview. You can check the booking flow on Desktop and Mobile versions from the options provided at the top.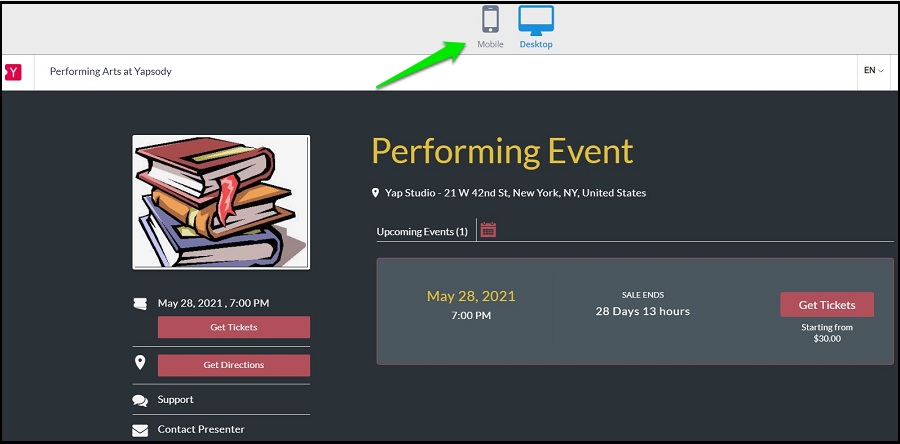 Please Note: Upon clicking on "Get Tickets" you will not be redirected to select the tickets of an unpublished event from the event preview option however if you still click on the "Get Ticket" button of an Unpublished event, it will show the pop-up message as "Tickets cannot be booked in Preview mode."
In case, you would like to go through the booking flow as well, we would encourage using the Test Mode Feature, to learn how, Click Here.
Don't have Yapsody account? Sign up now and sell your first 50 tickets with NO ticketing fee & collect money directly in your favorite Payment gateway account.