Accessibility seating is a designated area or seats where individuals with disabilities can sit to help accommodate their needs much better than traditional seating. This type of seating is very common for handicapped individuals and those with wheelchairs.
So if you are planning to set up a reserved seating event and would like to include accessibility seats then look no further as we have got you covered with our accessibility seating feature specially designed for the reserved seating events that will help your patrons easily identify the accessibility seats on the seating chart.
Please follow the below steps to add accessibility seats to your reserved seating event;
Create a reserved seating event and add your event details. Click

here

to know how to create a reserved seating event.

Once you have added your event and performance details. Click on the Seating tab.

You will see options like Manage Sections and Seating Chart. Click on 'Add Section' under the Tab 'Manage Sections' and click on Reserved sections.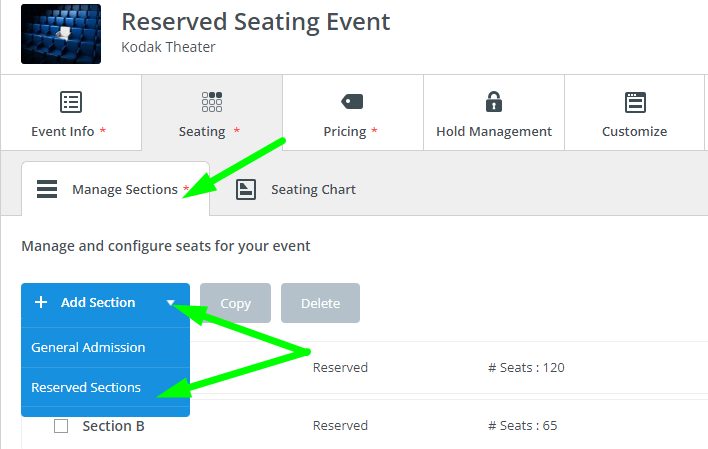 Add details like Section name, Rows, and Seat numbers as per your seating chart and click on 'Assign Colors'.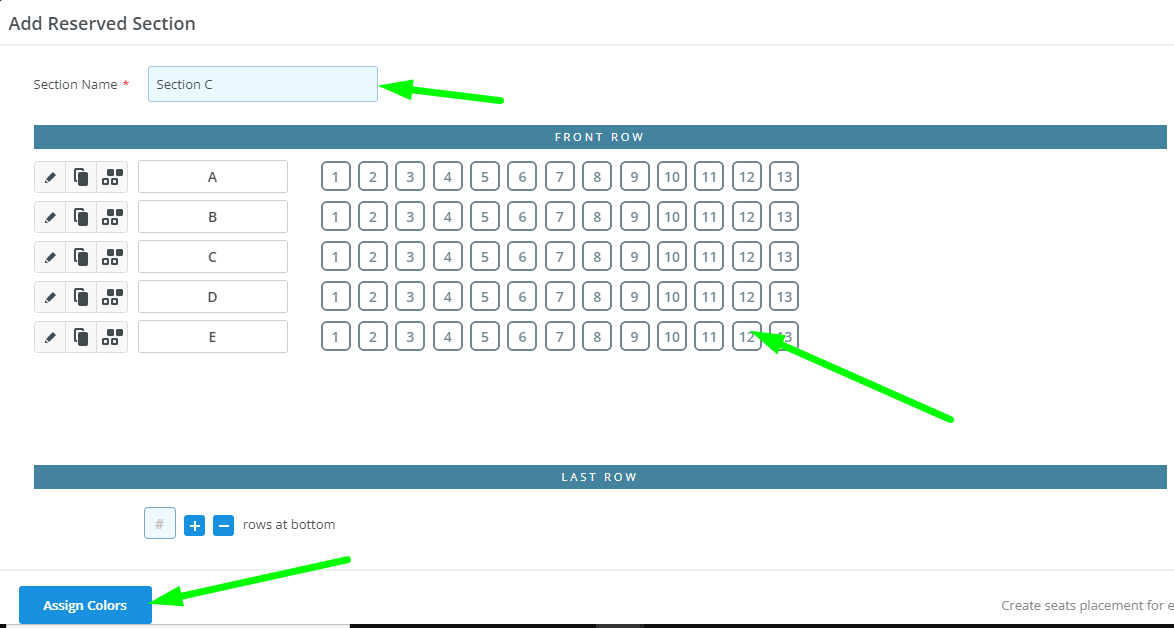 Click on 'Assign Accessibility Seating' and select an option from Single Seat, Entire row, or Entire section and then click on the seats that are designated for accessibility seating.

Click on the colors to be assigned to the designated seats as per their pricing tiers and then click on the seats for which the selected color needs to be applied. Click 'Add'.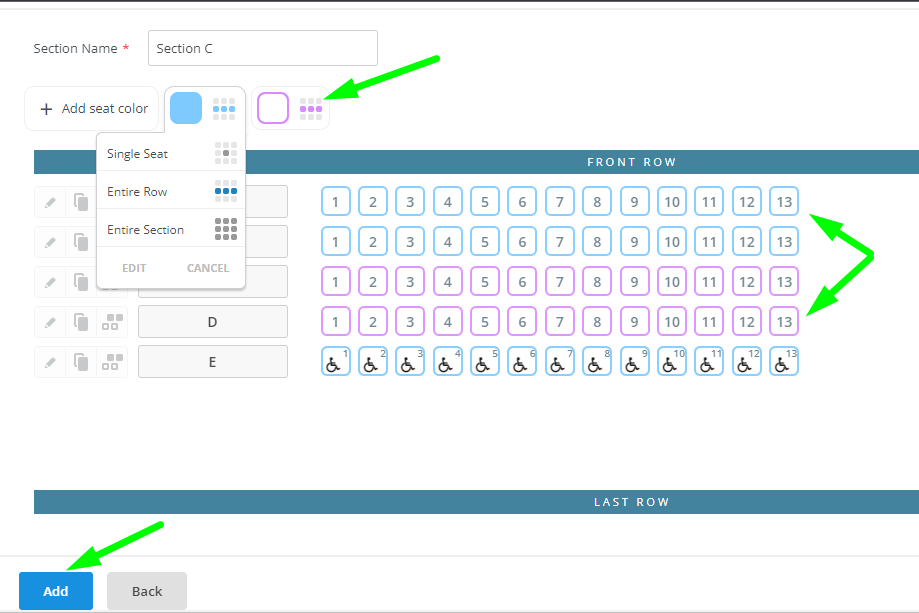 After completing the above steps enable the seating chart under the Seating Chart tab and add the ticket type and pricing to complete your setup.
Please click HERE to know how to issue accessibility seats.
Don't have Yapsody account? Sign up now and sell your event tickets.