Your Favourite event is on sale and would like to book the best seats to cash in every moment of the event however unsure where to begin from? Simply follow the article and get your preferred seats booked in just a few clicks!
Enter the event presenter's online store link (For example https://abcxyz.yapsody.com/) or click on the link you may have received from the presenter via email or message.
Select the event from the list by clicking on 'More Info.'

You will be displayed Event Details such as Event date, Start & End time, Event Description, etc. Once you have all the details confirmed, click 'Get Tickets' to proceed to book your preferred seats.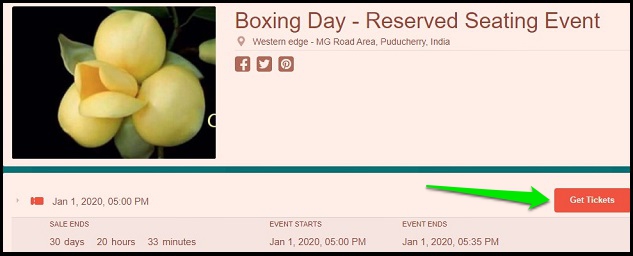 Now you will be shown the Seating Chart for the event, please select your preferred Section and then Seats by clicking on it or you can also select the section from the drop-down as shown below. You need to click on the seat to select the seat. Once, you select the seat, you will be shown the selected seat details just below the section.

Once done selecting seats, click "Next Step" to move to the next page.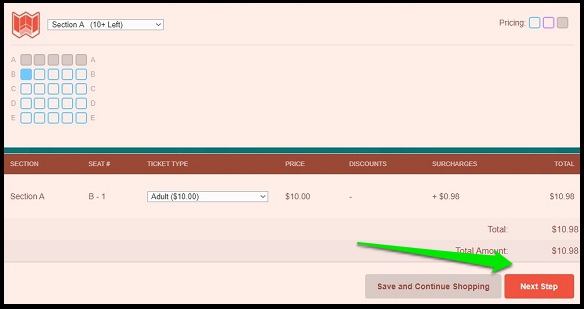 Note:- You can use the option of "Save and Continue Shopping" in case you would like to buy tickets for another event in the same transaction.
Let the system know-how would you like to receive tickets by selecting the ticket delivery method from the Drop-Down, once done, ensure clicking "Next Step."

Now it's time to Review Your Cart, once you are sure you have the right amount of tickets with the seat number, please click "Checkout" to move to the checkout page, in case you would like to remove a seat click on the X sign next to Event Title or if you want to just remove all the selected seats in one go, click Empty Cart at the bottom.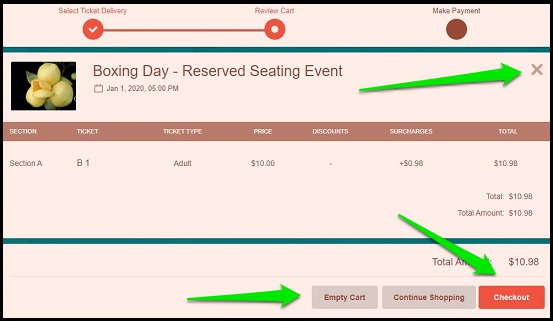 The wait is almost over! We are on the checkout page now, select your preferred payment option (Incase of Multiple payment options) by clicking it, enter the details, such as Email Address, Card Details, Billing Address, etc and click Submit at the bottom of the page and wait for a few moments to see Magical Words "Your Transaction is Successful."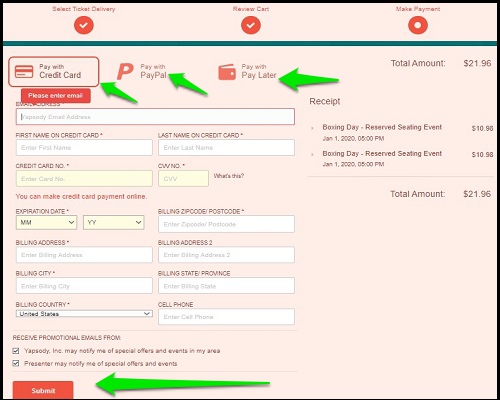 Don't have Yapsody account? Sign up now and sell your first 50 tickets with NO ticketing fee & collect money directly in your favorite Payment gateway account.