We understand how important Promotion and Marketing is to your business and considering how helpful it would be to boost your sales, we have added a feature of Enabling opt-in for promotional and marketing emails wherein by default an option of "Presenter may notify me of special offers and events" would be checked, which indicates the customer wishes to receive promotional emails in accordance with all applicable laws globally, including anti-spam laws. Moreover, the data of the customer are just a few clicks away!
Before we start, please note this functionality is not available for presenters for any European Country due to the GDPR Policy.
Let's begin to enable the feature and thank us later!
Hover the cursor on the account name at the top left and click "Settings" from the list.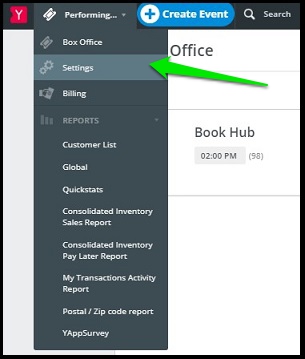 Under the Account Settings page, to the left-hand side, you will find a list of options such as Account, Accept Payments, etc we have to click "Transactions" which is the fifth option available on the list.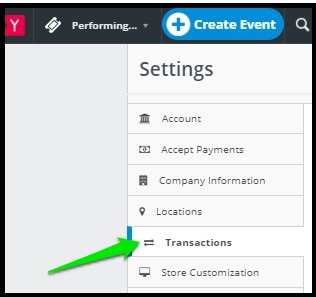 Now Scroll the page down until you see an option of "Enable opt-in for promotional and marketing emails as default" and a Check/Uncheck box before it, in order to make the option default check the box and make sure to click "Save" to store the changes.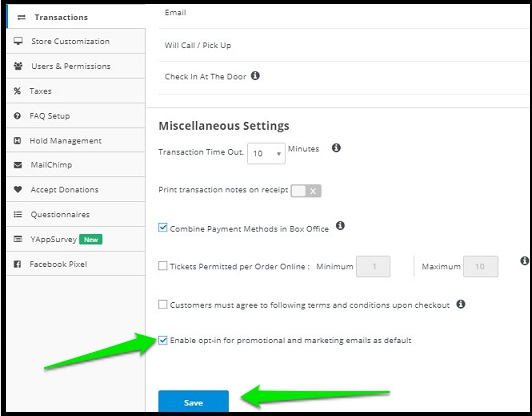 As soon as you click "Save" the option of "Presenter may notify me of special offers and events" will be by default checked each time a customer reach to the checkout page however it wouldn't be Mandatory, the customer can still uncheck the option before completing the transaction if they do not wish to receive any promotional emails.

Now it's time to reap the benefits for all the efforts we put in enabling the option. In order to boost your business, our high tech system stores the data of all the customers who opted in as well as opted out to receive promotional and marketing emails from you.
The details are easily accessible under the Customer List Report.
In order to access the report, all you need to do is mouse hover on the account name at the top left and click "Customer List" from the list.
Now click "Filter Options" just below Customer Name.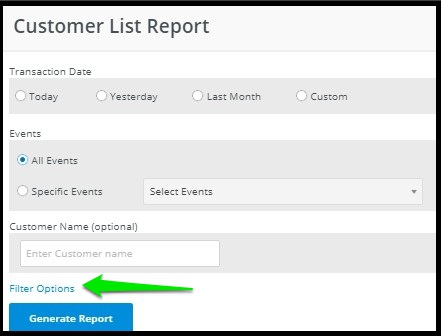 Refer to the last option of "Marketing Opt-in" on the following Pop-up and click "Opted-In" or "Opted Out" as per your requirement and click "Apply."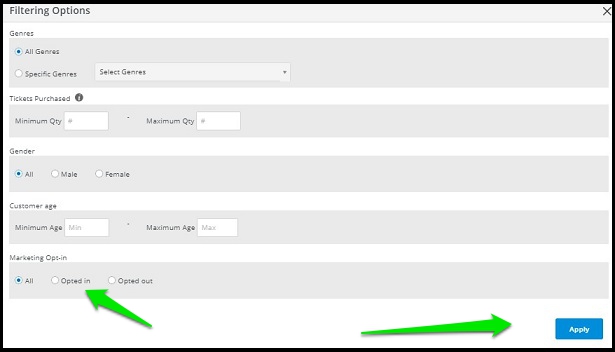 Lastly, in order to view the details as per the option selected click "Generate Report" just below the "Filter Options."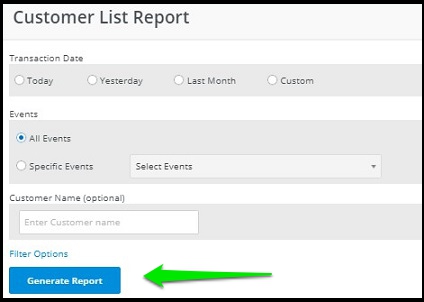 Please Note:- Customer List Report can be customized as per your preference with the help of available options such as Transaction Date, Events, Customer Name, Genres, Tickets Purchased, Gender as well as Customer age.
Don't have Yapsody account? Sign up now and sell your first 50 tickets with NO ticketing fee & collect money directly in your favorite Payment gateway account.