Looking to summaries your event or want to provide some insights about your event to the customers, then you are on the right page!
Our unique Event Description feature will allow you to be as creative as you can! You can format the description in your favorite font, colors as well as can add videos, photos and personal website link of your past event to attract a large number of customers. Simply go through the below steps in order to understand how you can utilize the powerful tool.
1) You will need to edit the event (How do I do this) and click on "Edit" just beside the Event info.

2) Now refer to the "Event Description" space and add details you want your customer to see on the online store.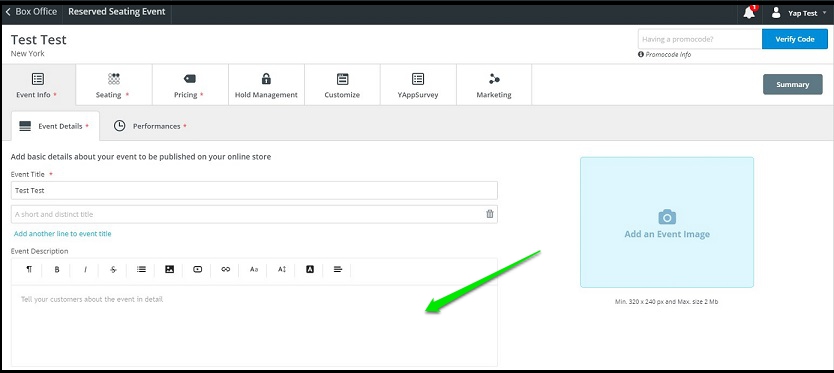 3) Finally, don't forget to click on "Save & Proceed" at the bottom of the page to make sure all the details added has been saved to your account.
Don't have Yapsody account? Sign up now and sell your first 50 tickets with NO ticketing fee & collect money directly in your favorite Payment gateway account.