In order to view and download your Invoice in PDF format, simply follow the below steps:-
Hover the mouse cursor on the Account Name displayed at the top left and click "Billing" from the drop-down list.
Please Note:- Billing option will only be displayed to the user who has permissions of "Account Owner" or "Admin".
In case, you are unable to access the Billing option it simply means the owner of the account hasn't given you permissions, you will have to contact your "Account Owner" to request access.

Now you will be displayed all the invoices (current and past), in order to view them click "Invoice number (ID)."

Upon clicking "Invoice ID" selected "Invoice" would be visible, to download it in PDF format, click the 'Print PDF' button available at the top right-hand side of the page.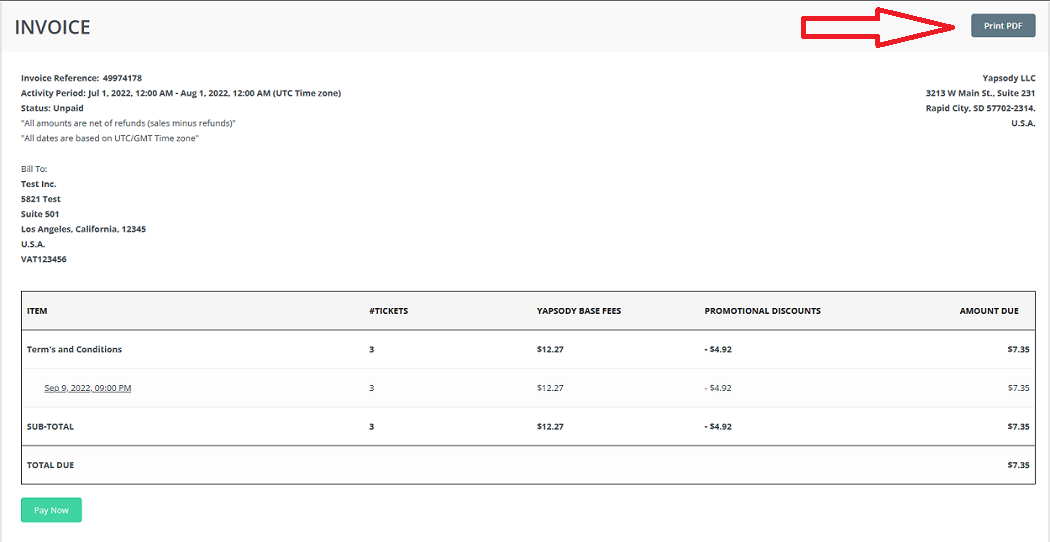 Don't have Yapsody account? Sign up now and sell your event tickets.