To 'End, Online Sales' in your Online Ticket Store Yapsody provides its presenter with various options to give the flexibility of adding a custom message or a specific date.
You can edit the event (How to edit?) and click on Performance tab to add the custom message.

Click on 'Performances' tab and then click on the performance date to edit it and add the custom message.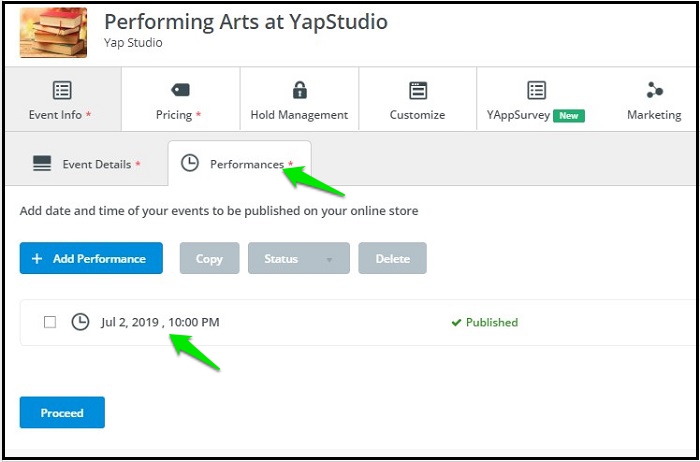 1) Event End Time: If you select 'Event End Time' then the Online sales would end at the same time as the event end time.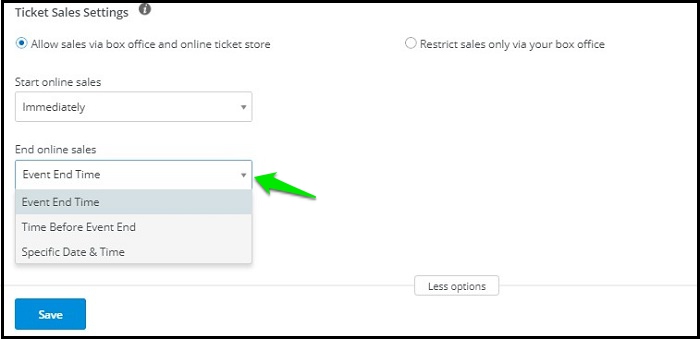 2) Time Before Event End: In this option, you can enter how much time before the event do you want your Online sales to end. For e.g., if you enter 10 hours, then your online sales will end 10 hours before the event end time.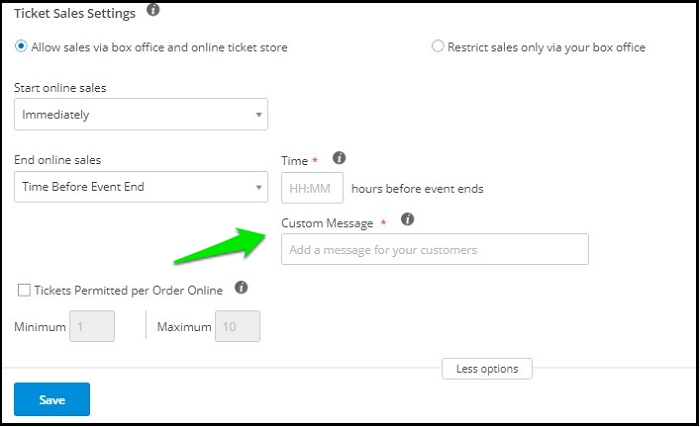 3) Specific Date & Time: Here you can select a specific date and time to end your online sales.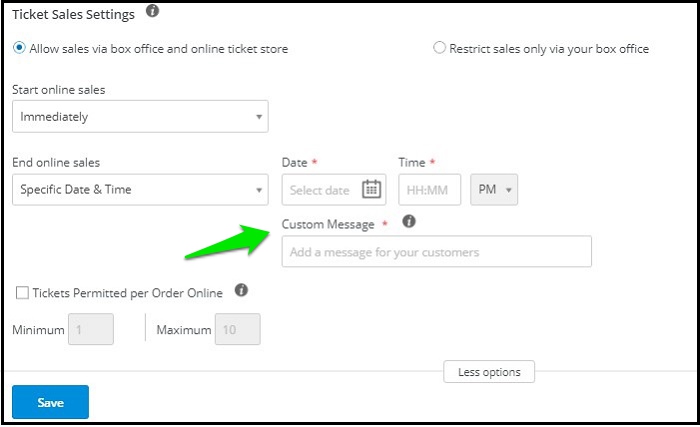 Don't have Yapsody account? Sign up now and sell your first 50 tickets with NO ticketing fee & collect money directly in your favourite Payment gateway account.