You can edit an event (How to do it?) and add an image to the Event details page, next to the description field. The image should be in the range of 'Minimum dimension 320px by 240px and should not exceed the size of 2 MB . This is the image that will appear next to the title in your "Box Office" and your "Online Ticket Store."

You can add more images regarding your event by selecting the "WebPage" option under "Customize". The images you upload here will reflect on your Event Detail Page of your Online Ticket Store of the particular event.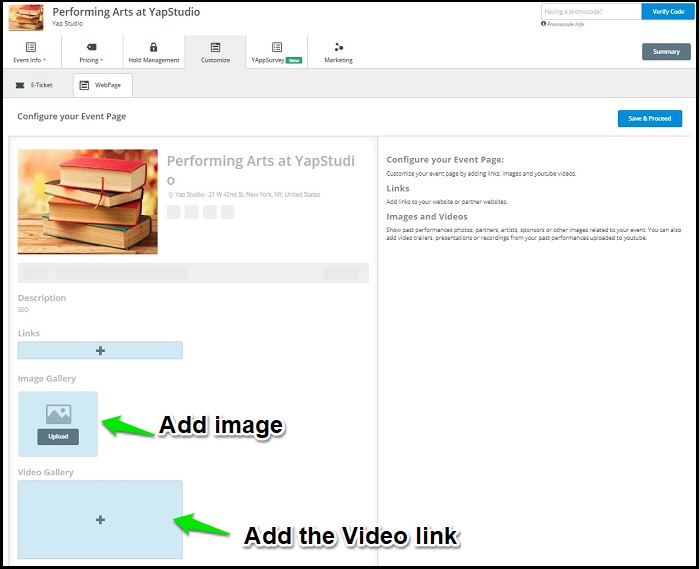 You can add Videos and images while configuring the "WebPage" option.
Note: The Aspect ratio is 4:3 in landscape mode. After the image is uploaded the browser will adjust it according to the device's width. You can use the following convertor if needed https://www.reduceimages.com/
Don't have Yapsody account? Sign up now and sell your first 50 tickets with NO ticketing fee & collect money directly in your favourite Payment gateway account.