You can Hold seats in a Reserve Seating Event for certain people. Kindly follow the below-mentioned steps to Hold the seats.
You will find the Hold Management option under the Seating Tab.

You will see the list of Sections and created. You need to create Hold Categories to hold the seats. Click on 'Add Hold'.

You will get a pop-up window to add Hold Category. Enter a Name for the Hold Category and assign a Hold Code to recognize the different types of Hold categories assigned.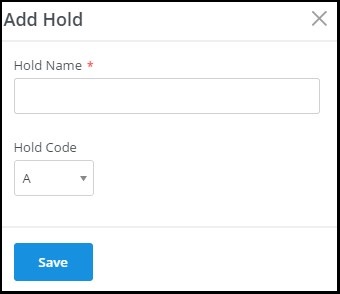 The categories will be displayed beside the 'Add Hold' button. You can select the option to Hold a particular seat, Entire row or Entire Section. Select the Hold category and select the seats which you need to put on hold.