Yapsody provides you with an option to add sections for a particular event check the ticket sales and print the seating map. The seating map provides you details of issued tickets and unissued tickets.
Kindly follow the below-mentioned steps to view the seating map
Select the reserved seating event for which you wish to view the seating map.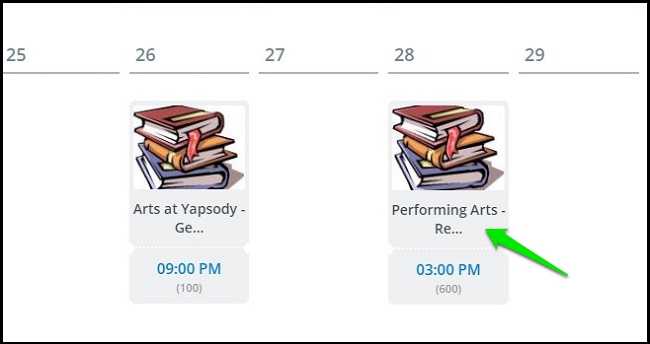 You will be displayed the event details on the right-hand side.You will be displayed options like 'Tickets' 'Reports' etc. Select the option 'View Seat Map'.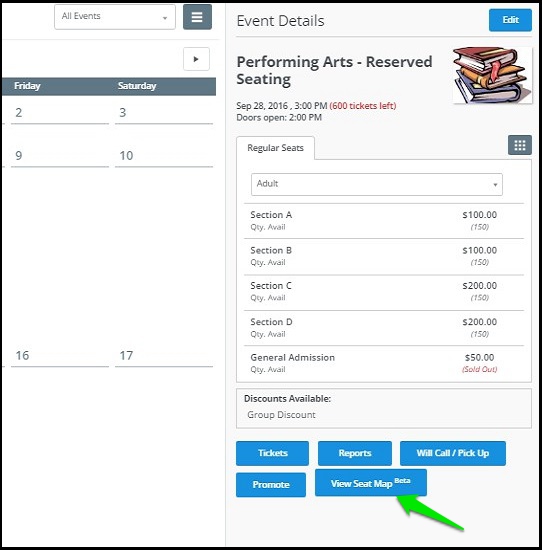 You will be re-directed to another tab with all the sections displayed on the left-hand side.You can add the sections to the empty space by clicking on (+) sign next to the particular section and view the details for the particular section. Similarly, you can add all the other sections and view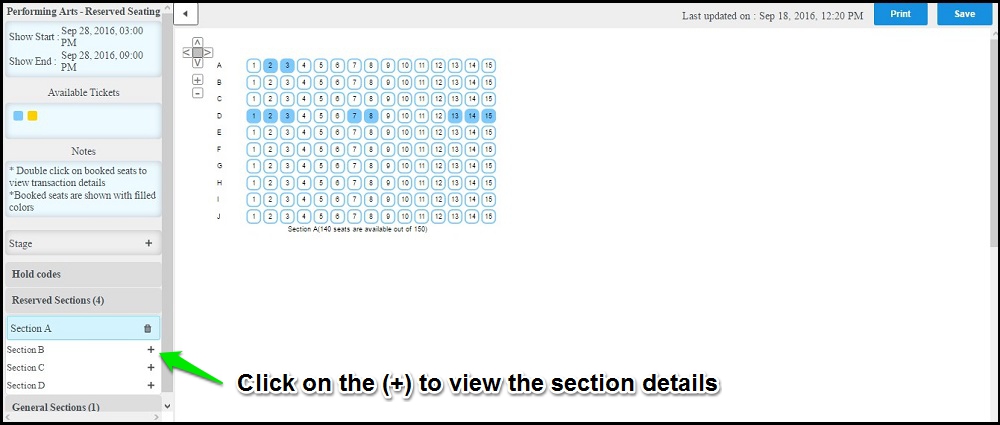 You can add all the sections and print the details to check the issued tickets and un-issued tickets. It will help you identify the issued seats in the seating map. Issued seats are shown with filled colors.You can arrange the sections as per your requirements by dragging and dropping the sections and print the seating map.

Note: Seating map only helps you to view issued and un-issued tickets. You cannot book/issue tickets by selecting the available seats on the seating map. It is only for viewing purpose. However, you can view the transaction details for the issued tickets by double-clicking the seat numbers.
Don't have Yapsody account? Sign up now and sell your first 50 tickets with NO ticketing fee & collect money directly in your favourite Payment gateway account.