Yapsody gives you an option to increase or decrease your ticket capacity at any point of time after the event is published.
Kindly follow the below-mentioned steps to increase/decrease the Total Ticket Capacity of the Event.
You will need to edit an existing event to change the ticket capacity (How do I do this?)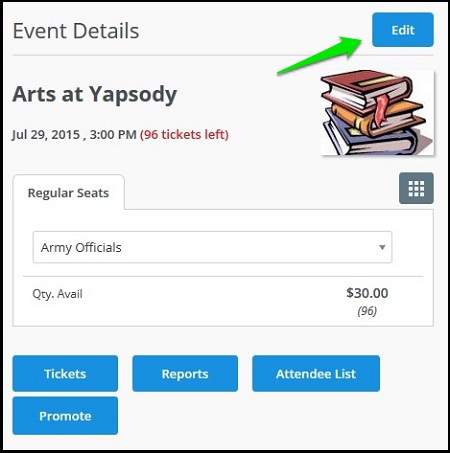 You will be displayed different Tabs like Event Info, Pricing, Customize etc. You need to click on the Edit option under Event Info.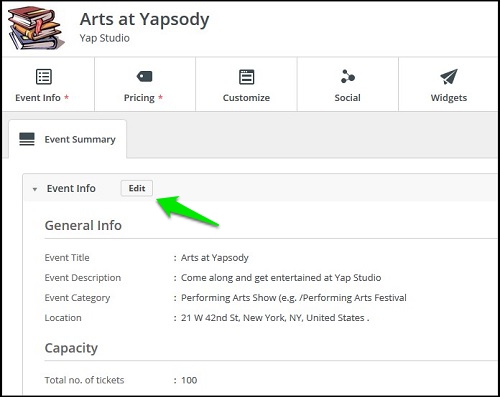 You will be able to edit all the fields like Event Title, Event Description, Location etc. You need to locate the field 'Total Number of Tickets'. You have a box below the field to enter the Total number of tickets i.e Event capacity. Please enter the number of tickets you wish to set for the particular event.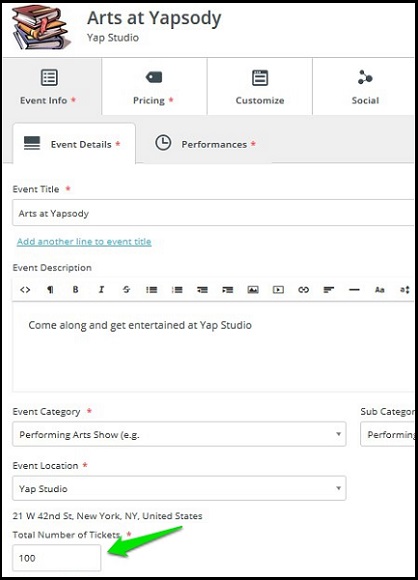 Note: The capacity set applies to each performance.
For Example: If you set the Total Number of Tickets as 100 and have 2 performances, you will be able to issue 200 tickets, 100 for each performance.
Don't have Yapsody account? Sign up now and sell your first 50 tickets with NO ticketing fee & collect money directly in your favourite Payment gateway account.