Yapsody provides you with different options that can be selected to start your Online Ticket Sales, you can add a custom message or you can even start the sales immediately after the event is published or specify a particular date and time.
Kindly follow the below-mentioned steps to select the respective option :
Please login to your Yapsody Account and select the event you wish to add a custom message.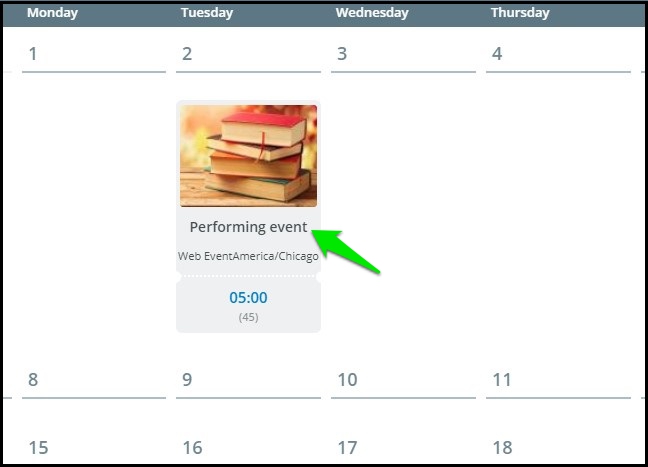 Event Details will be displayed on the right-hand side. Click on 'Edit' button in the top right-hand corner.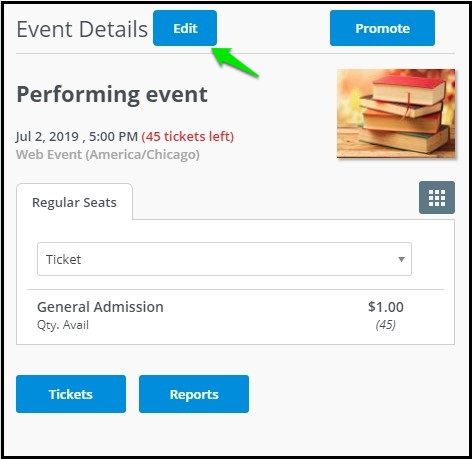 You will be displayed tabs like Event Info, Pricing etc. Select the option 'Event Info' tab and then select 'Performances' tab. You will be displayed all the performances for the particular event.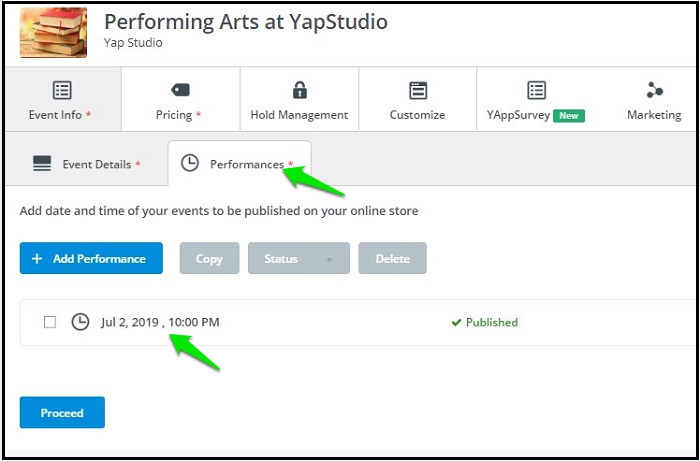 You will get a pop-up box with the performance details with the below-mentioned options.
Immediately: In this option, the ticket sales will start immediately after the event is published.
Specific Date & Time: You can use this option if you want the Online sales of your event to start on a specific date and time.
To be Announced: In this option, you can display a custom message stating that the online tickets sales will start on a particular date.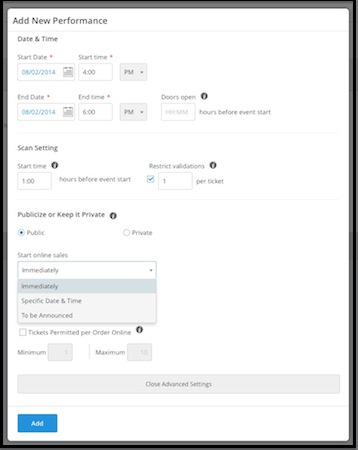 Select the appropriate option and enter the Custom Message.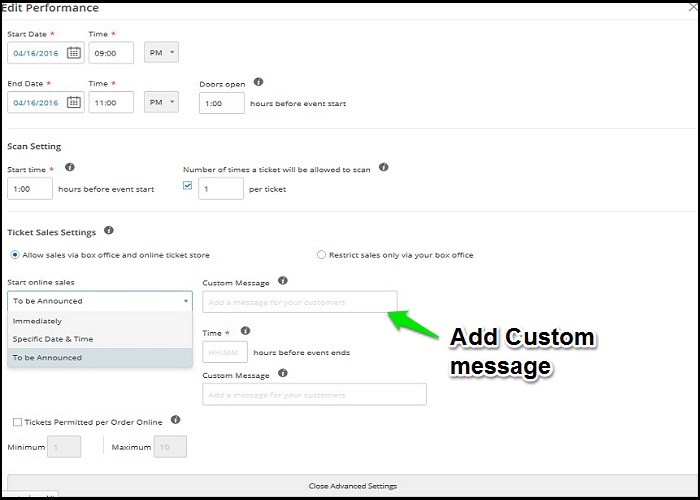 Note: The custom message will be displayed online to the customers.
Don't have Yapsody account? Sign up now and sell your first 50 tickets with NO ticketing fee & collect money directly in your favourite Payment gateway account.