Our Limit Quantity Feature, allows you to limit the number of tickets to be sold for each Ticket type created by you from the Total Ticket capacity while creating events using Yapsody.
In case, you wouldn't want to continue with the limit set by you for tickets to be sold for each ticket type, you can Remove the Limitation anytime.
Before we start please note this article covers how to Apply as well as Remove Limit Quantity.
Let's start with how you can Limit the Quantity of each ticket type.
Please login to your Yapsody account and select the event created by you.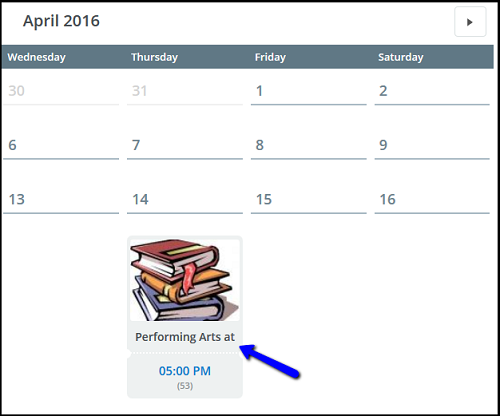 You will be displayed the event details on the right-hand side. Click on the Edit button at the top.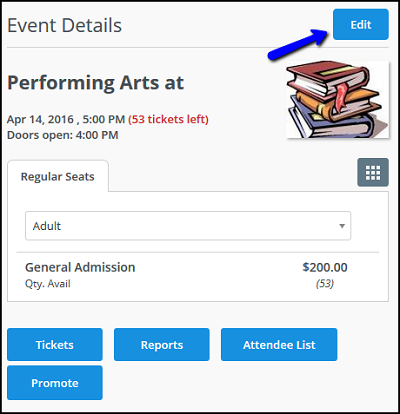 You will be displayed different tabs like Event Info, Pricing, Customize, etc. Click on 'Pricing' again click on the sub-option of Pricing, hover the mouse on the created ticket type for which you want to enable the limit quantity, and click on the pen icon (Edit).
Now, look out for the "Limit Qty" option available to your Right just next to Ticket Price, check the box, enter the count of tickets you would like to limit, and click on "Save" available at the bottom of the page.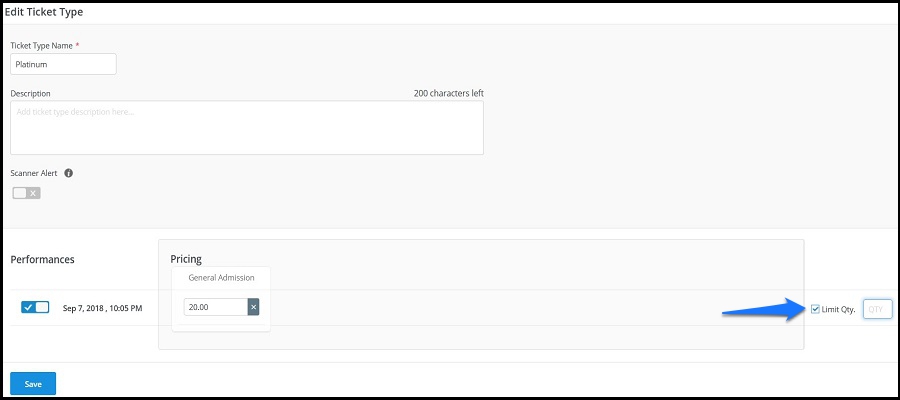 To Remove the Limit Quantity from the ticket type, simply uncheck the box available before Limit Qty and click on "Save."

Don't have Yapsody account? Sign up now and sell your first 50 tickets with NO ticketing fee & collect money directly in your favorite Payment gateway account.