Yapsody provides you with an option to add a brief description to the ticket types created by you. The description added by you will be displayed to the customer's while booking the tickets online. It will help them select the appropriate ticket type and book the tickets successfully. Kindly follow the below-mentioned steps to add a description to the ticket types created by you.

You will need to login to your Yapsody account and edit (How Do I do this?) the event created by you to add a description for your ticket types.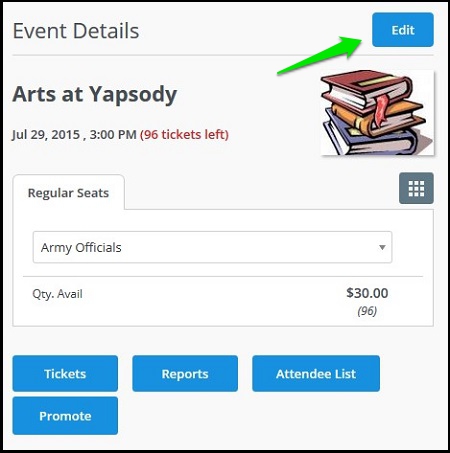 You will be displayed options like - Event Info, Pricing, Customize etc. Select the option 'Pricing'.

You will be displayed the option to 'Add Ticket type' to add new ticket type to existing ticket types. Click on the option 'Ticket Type'.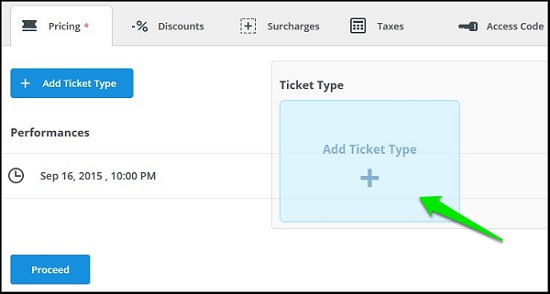 You will get a pop-up window with options to name the ticket type, add a description and add pricing. Add the description and click on 'Save' at the bottom.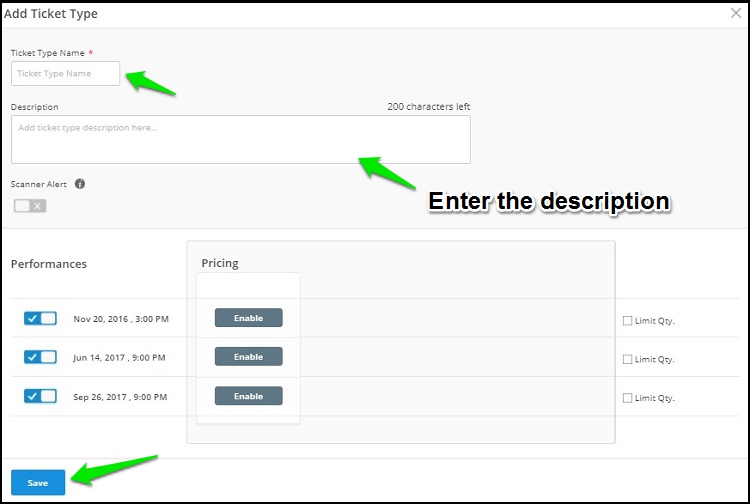 The description added will be displayed to the customers while booking the tickets. You can add a description up to maximum 200 characters.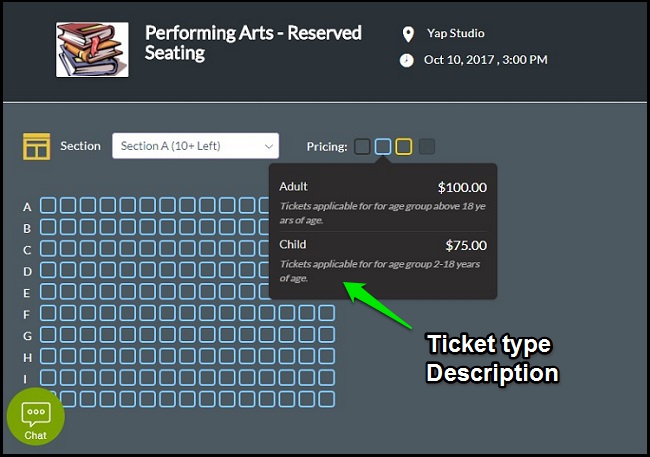 Note: You cannot delete a Ticket type for a performance but, you can disable or rename it if you want. We have removed the ticket type deleting function because it affects the Event Sales summary reports and other Global reports which will be useful for the presenters.
Don't have Yapsody account? Sign up now and sell your first 50 tickets with NO ticketing fee & collect money directly in your favourite Payment gateway account.