You can change the look of your online store with wide range of color palette options provided by us.
You can now design your own 'Online Ticket Store' by selecting a Palette of your choice, adding color/image to your background, adding your own logos, displaying your Facebook and Twitter links, adding your own website for your customers to view.
Hover the cursor on Account Name shown at top left hand side of the page and click on 'Settings' from the drop down list.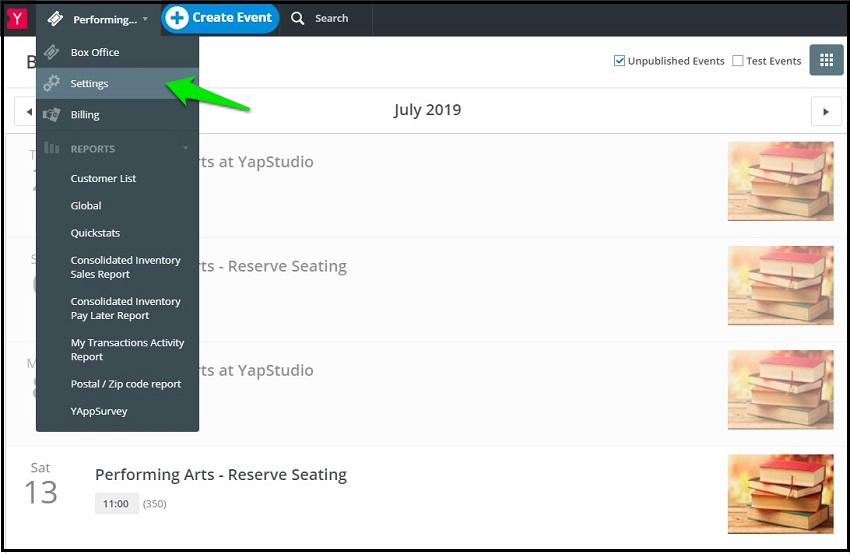 To design your Online Ticket Store, you need to first visit the "Store Customization" tab under the Settings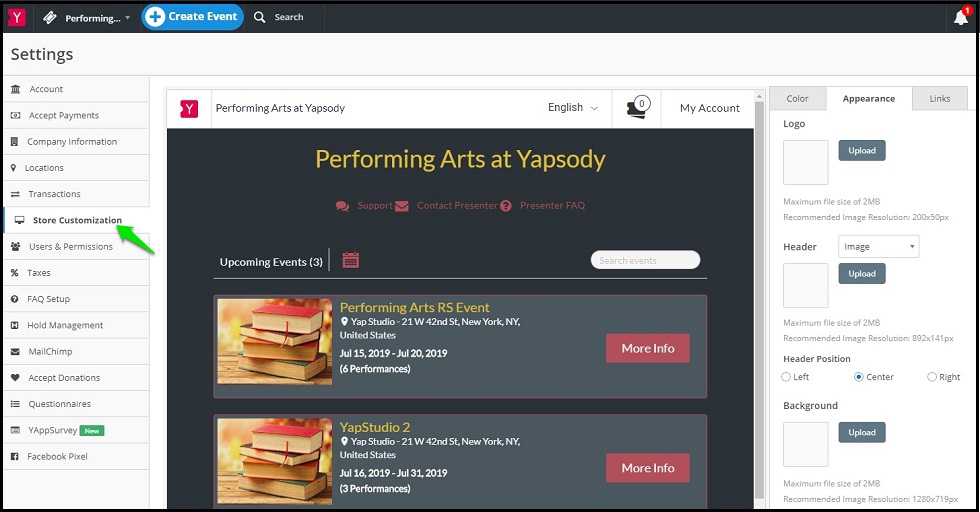 You can select any Palettes from the available options and also select colors for your Ticket stores background, body background, box background, title & button and body text. Once you select before finalizing on a preferred combination you can view the Preview below to see the combination of colors selected.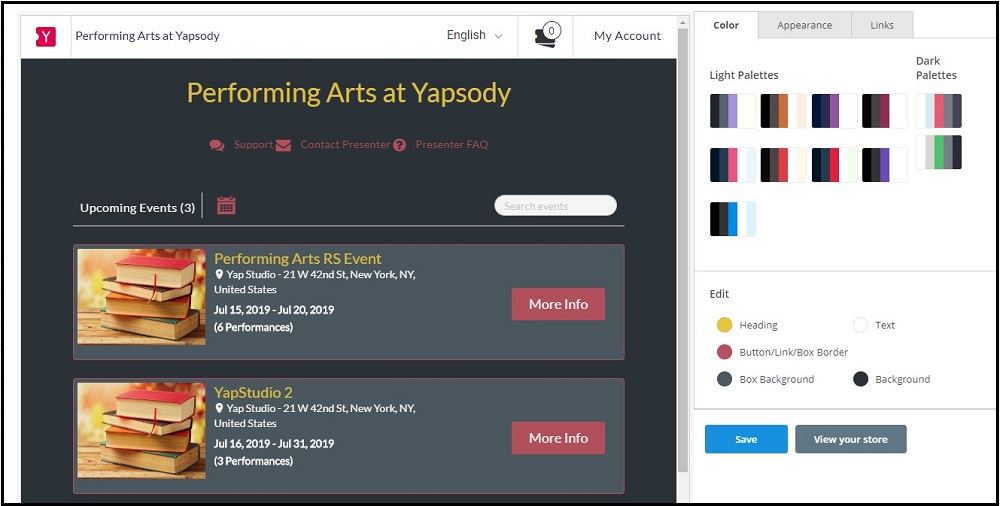 You can upload your Business Logo as well and also add an image to your background, we also give you the option to either add an image or text to your header which will be displayed on your homepage of your Online Ticket Store. You can change the View Type from List View to Calendar View.
Note: The image should not exceed the size of 2MB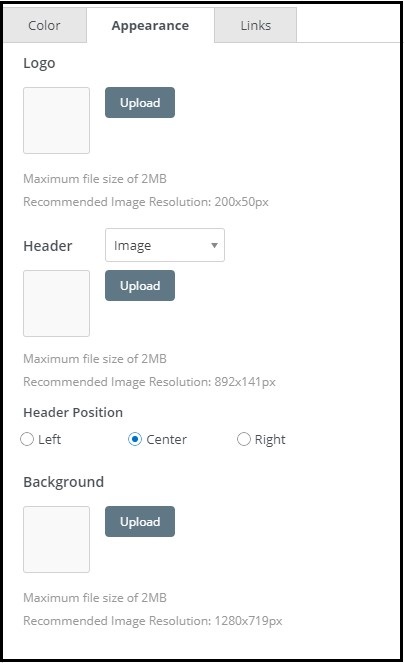 You can also add links to your Facebook page, Twitter Handle, Instagram page and your website so that your customers can also stay updated with your Facebook posts and tweets.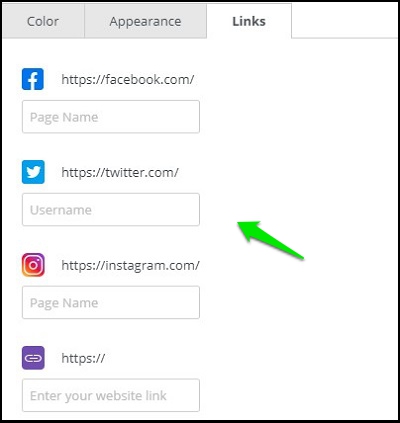 Don't have Yapsody account? Sign up now and sell your first 50 tickets with NO ticketing fee & collect money directly in your favourite Payment gateway account.