If your organization is required under the European Union's (EU) Data Protection Regulation (GDPR) to appoint a data protection officer (DPO), register their details in your Yapsody Box Office Admin Settings.

- Click on your Account name displayed in the top left-hand corner and select 'Settings' from the available options.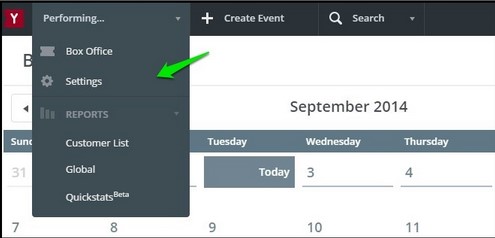 - Click on the "Company Information" and fill in the Data protection officer details like Name, Address, Phone Number and Email address.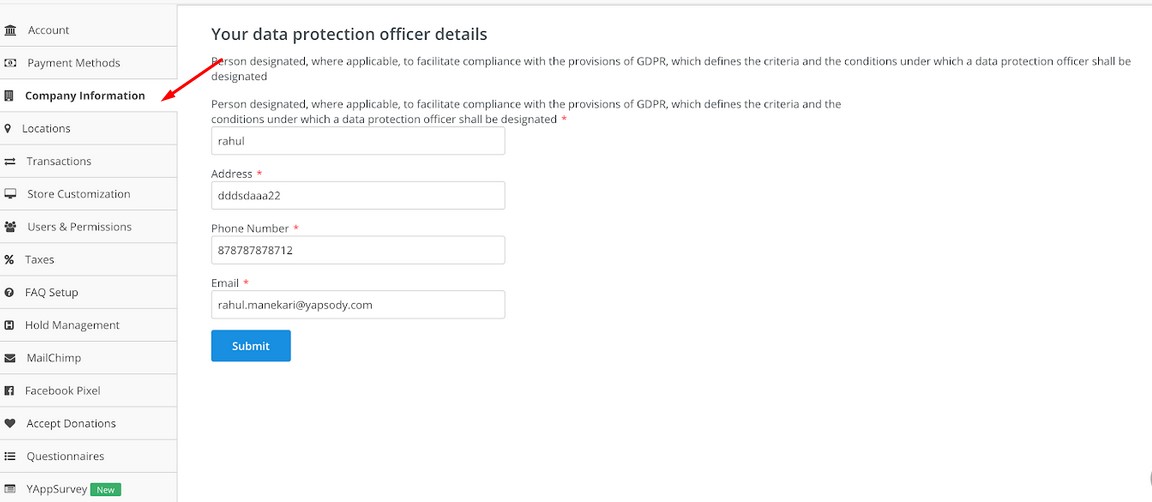 Note: "Company Information" tab will be shown only when you log in as an "Account Owner"

Note: In case if you don't fill in the "Company Information" the "Account Owner" details will be considered as a "Data protection offer" details

About the DPO

A data protection officer (DPO) is the person designated, where applicable, to facilitate compliance with the provisions of the GDPR. The GDPR defines the criteria and the conditions under which a data protection officer must be designated.