Kindly follow the below-mentioned steps to make changes to the country name :
1) Click on your account name in the top left-hand corner and select 'Settings' from the options.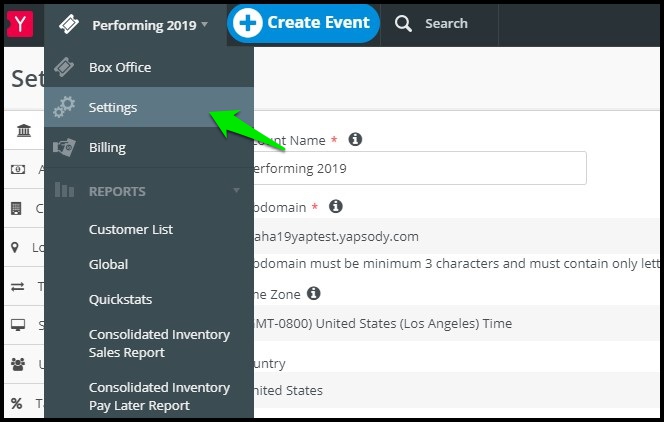 2) Go to the "Account" tab and under the "Country" section click on the 'Change' button, select the desired country and click on the Save button below.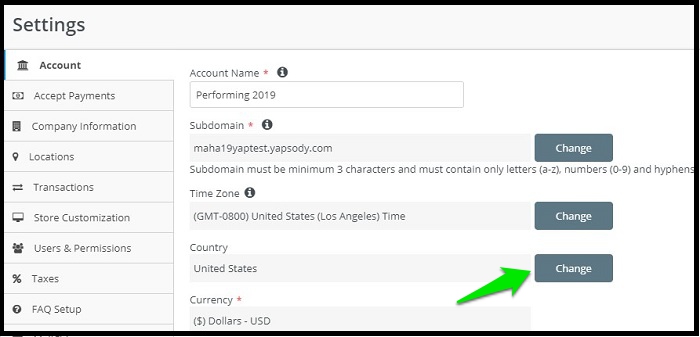 Don't have Yapsody account? Sign up now and sell your first 50 tickets with NO ticketing fee & collect money directly in your favourite Payment gateway account.