You can add and delete users from your account to restrict access of the account to inactive users.
Kindly follow the below-mentioned steps to delete an user.
1) On the Top left of your screen, there is a drop down with the Account name, click on the drop down and go to the "Settings"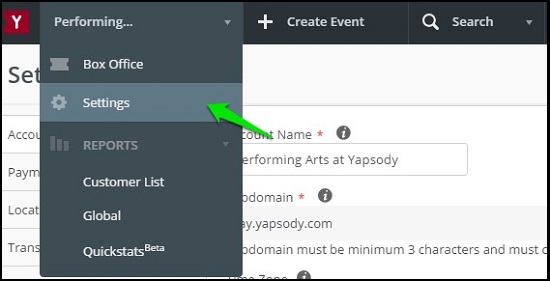 2) Select the ' User and Permissions ' tab and click on the user that you need to delete.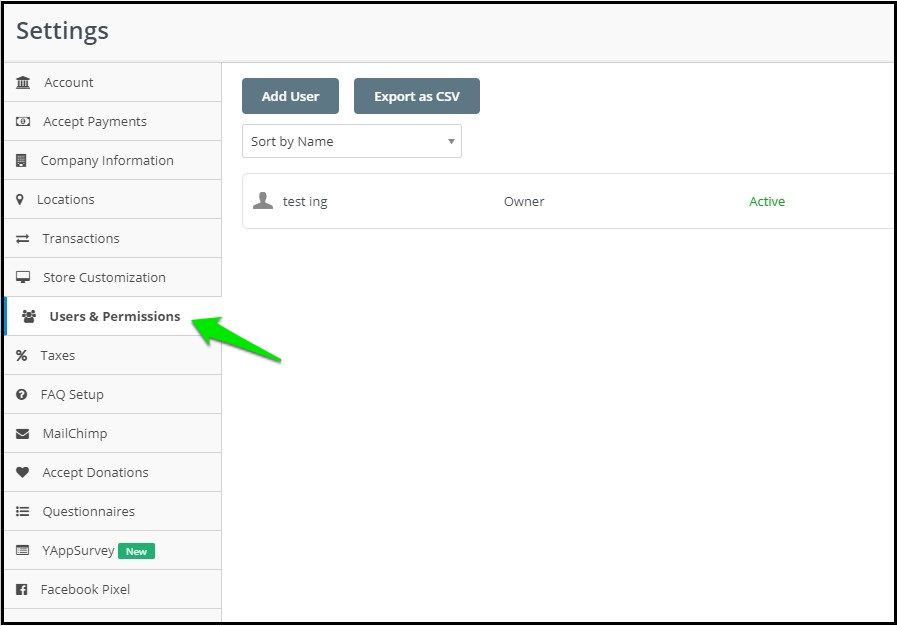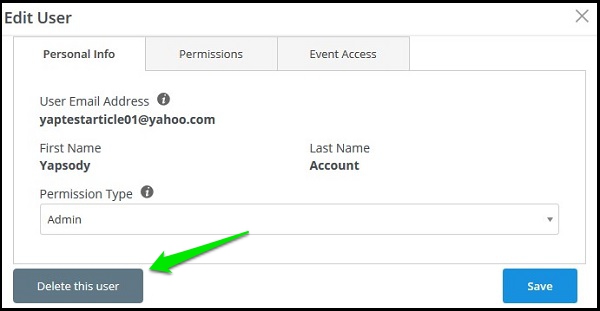 Don't have Yapsody account? Sign up now and sell your first 50 tickets with NO ticketing fee & collect money directly in your favourite Payment gateway account.