Once you set up a PayPal merchant account you receive the API credentials that you will have to enter to in Yapsody. Here we will guide you along with screenshots of how and where to enter the PayPal API credentials to link your PayPal account to your Yapsody account.
1) On the Top left of your screen, there is a drop down with the Account name, click on the drop down and go to the "Settings"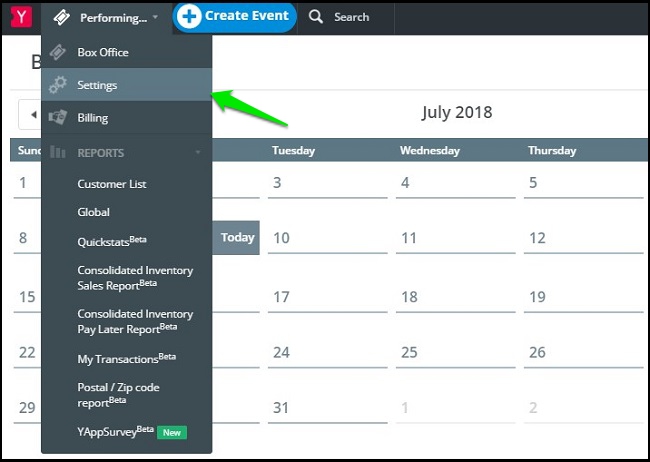 2) Click on the Accept Payments tab and click on 'Add Payment method' and select PayPal from the drop-down menu.

3) Once, you select the PayPal option; you will get a pop-up window to enter your API credentials. You will have to enter all the API details of your PayPal Merchant account. After entering all the details conduct a 'Test Transaction' to ensure if all the API details entered are correct. (It is important to note that if you have copied & pasted this data make sure that there no blank spaces before or after where you have highlighted to copy the text)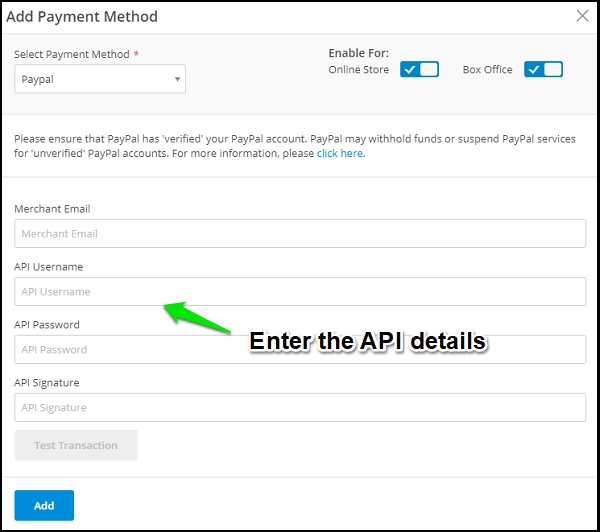 Don't have Yapsody account? Sign up now and sell your first 50 tickets with NO ticketing fee & collect money directly in your favourite Payment gateway account.