When using PayPal to process payments for your event, attendees should have the choice to pay using a credit/debit card or by signing up or logging in to their PayPal account. Signing up for a PayPal account shouldn't be required by default, but we recommend checking this setting to make sure your buyers can complete their purchase as smoothly as possible. To check this, log in to PayPal, go to your "Profile and Settings" and select "My selling tools." Then choose "Update" next to your "Website preferences" and make sure the "PayPal Account Optional" feature is turned on
Tip: Check out PayPal's website to learn more about the PayPal Account Optional feature.
Pro Tip: If you haven't already, make sure to set PayPal as the payment processor for your event. PayPal setup for Credit processing & Payout
Step 1: Login to your Business or Premiere Paypal Account

Step 2: Click on Gear wheel icon shown at top right side of the page.

Step 3: Select "Selling Tools" from the list of options displayed on the left side.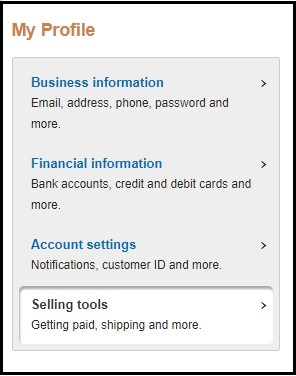 Step 4: Under "Selling tools", click on "Update" option shown for "Website preferences"

Step 5: PayPal has an "Account Optional" setting in your PayPal account, under "Website Payment Preferences". Ensure that it is ON.

Now, you are all set to accept credit cards from your event attendees. Your attendees will not be required to create a new PayPal account when they make payments using their credit card.
Note: Demo of Attendee buying the ticket using Paypal Credit Card & Debit option
Pro Tip: PayPal's payment processor is highly secure and uses industry-leading technology to keep your information safe (like SSL).
Don't have Yapsody account? Sign up now and sell your first 50 tickets with NO ticketing fee & collect money directly in your favourite Payment gateway account.