You will be able to purchase tickets through PayPal even if you do not have a PayPal Account.
Kindly follow the below-mentioned steps while purchasing the tickets to pay with your Credit/Debit card.
Select the number of tickets and the ticket type you want to purchase.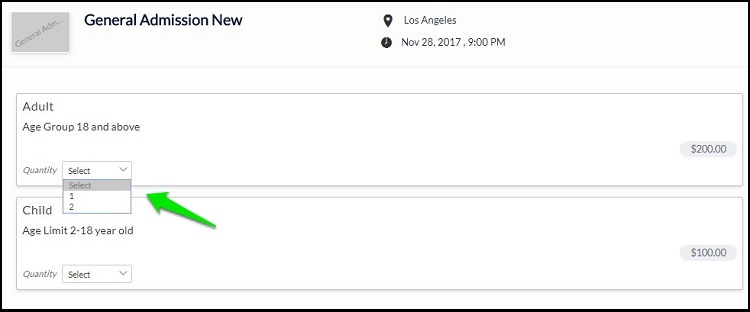 You will be displayed all the selected tickets and charges on the right-hand side and an option 'Save to Cart' at the bottom. Click on 'Save to Cart'.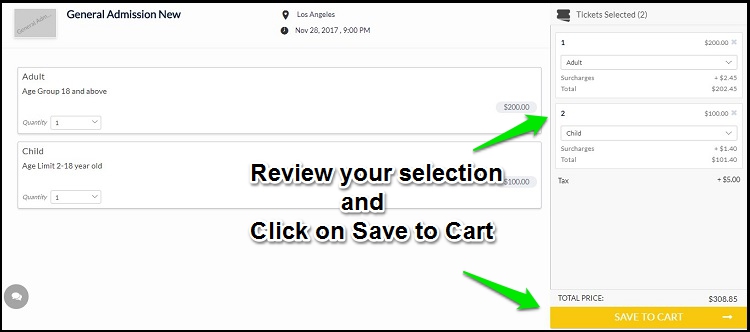 You need to enter your email address and select the ticket delivery method.
Click on 'Pay with PayPal' option in the bottom right-hand corner.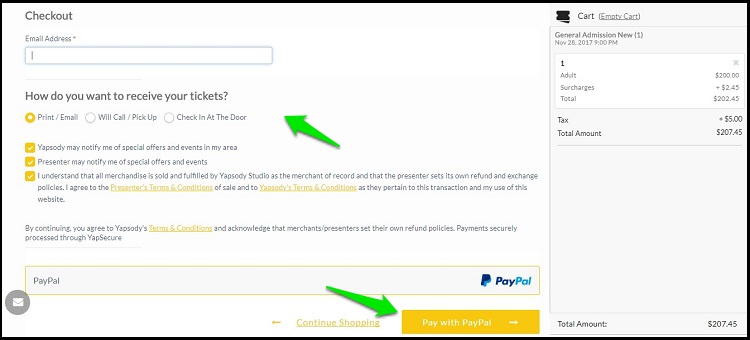 You will be redirected to the PayPal website to pay for the purchase. You will see the event details and amount at the top and you will have 2 options either to "Have a PayPal account" or to "PayPal Guest Checkout" with the option to enter your card details. Enter the card details and pay for the tickets selected by you.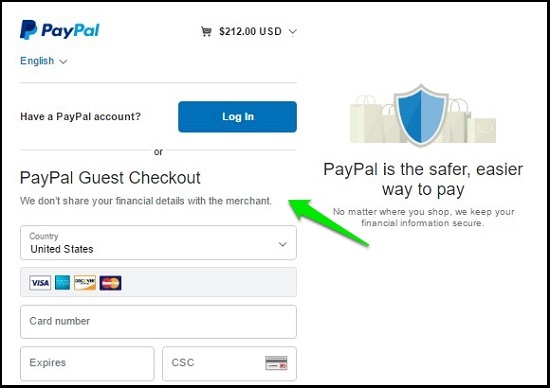 Note: There is a possibility if your presenter has not enabled the 'PayPal account option' then you will not get the option to buy the ticket through Credit card/Debit card. You will need to contact the presenter or the Yapsody Support Team. To contact the presenter click on the 'Contact Presenter' button at the top right-hand corner of the presenter's website through which you purchased tickets and address your concern.