You can enable the default Questionnaire and create custom Questionnaires (How do I do this?) to collect additional information from the customers booking the tickets for your events which is required for you.
The answers provided by the customers while booking will be displayed in the Attendee List Report for the particular event.
Kindly follow the below-mentioned link for steps to view the Attendee list report and check the answers provided by the customers.
Select the event for which you want to check the Questionnaire details from the Box-office. All the event details will be displayed on the right-hand side.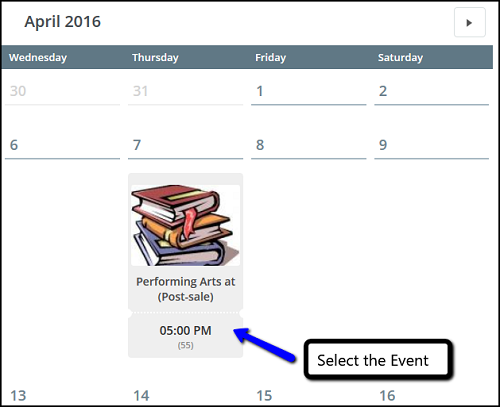 Click on the option 'Attendee List'.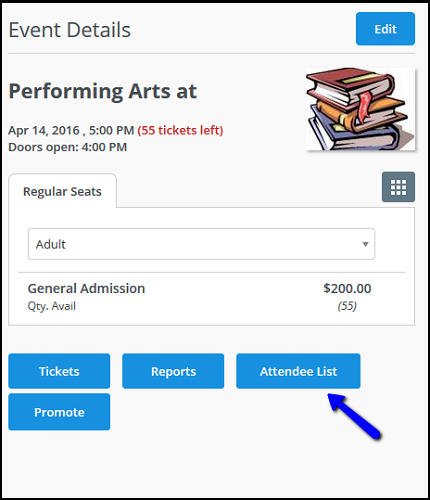 You will be displayed the Attendee list report with all the customer details. You will need to filter the report using the fields provided at the top to view the answers and customer details entered by the customers.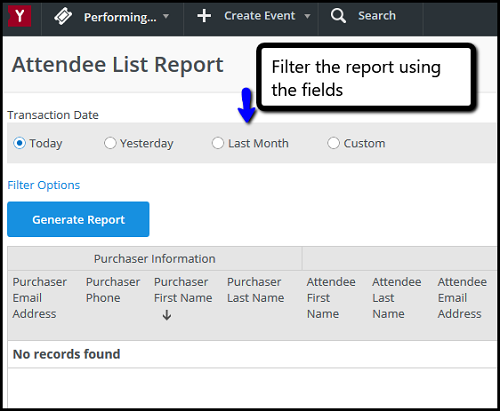 You will be displayed the answers entered by the customers to the Questionnaires while booking the tickets.



Note: If you are using our "New Online Store" then please visit How do I find my Attendee Information? - YAppSurvey to find the Attendee Information.
Don't have Yapsody account? Sign up now and sell your first 50 tickets with NO ticketing fee & collect money directly in your favourite Payment gateway account.