Yapsody understands the importance of promoting your events on social media platforms to get maximum coverage of your events to your customers. Yapsody gives you the option to promote your events on Twitter. (Please make sure that your performance is published before publishing it on Twitter.)
How to Publish events on Twitter:
1)  You will need to edit the event created by you (How Do I do this?). You will be displayed tabs like Event Info, Pricing, Customize, Social etc. Select the 'Social' tab.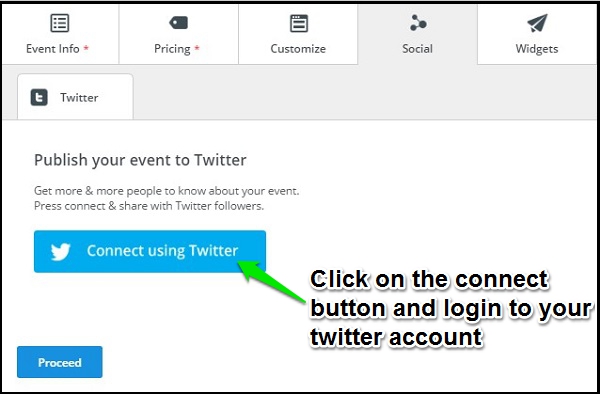 2) Once, you log in to your twitter account. It will display your Twitter account name and disconnect option. After connecting to Twitter, enter the tweet and click on the "Tweet" button. The performance will be added to your tweet.You can select the performance in case of multiple performances.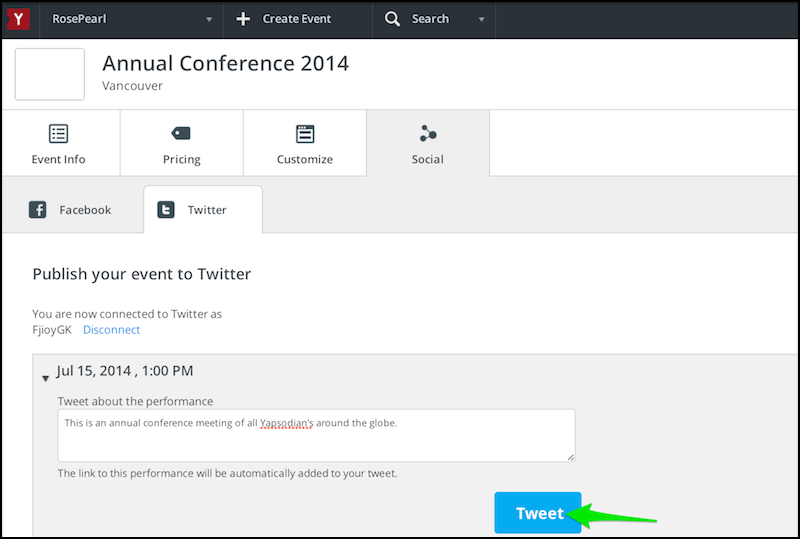 3)  Once published, the tweet will appear on your Twitter account. The customers will be re-directed to your online store to book tickets.