Once, you build a survey with the selected set of questions you will need to link it with your event for the customers to enter the details while booking tickets.
Kindly follow the below-mentioned steps to link your survey to the event
You will need to edit the event (How do I do this?) created by you. Once, you edit the event you will be displayed tabs like Event Info, Pricing, YAppSurvey etc. Select the YAppSurvey tab.

You will be displayed the option Questionnaire list with the Questionnaires created by you.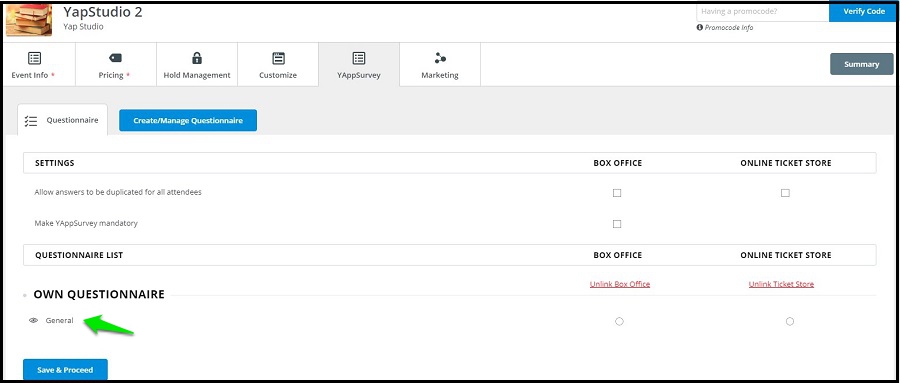 Select the radio button to enable the Questionnaire for your Box Office / Online Store or both.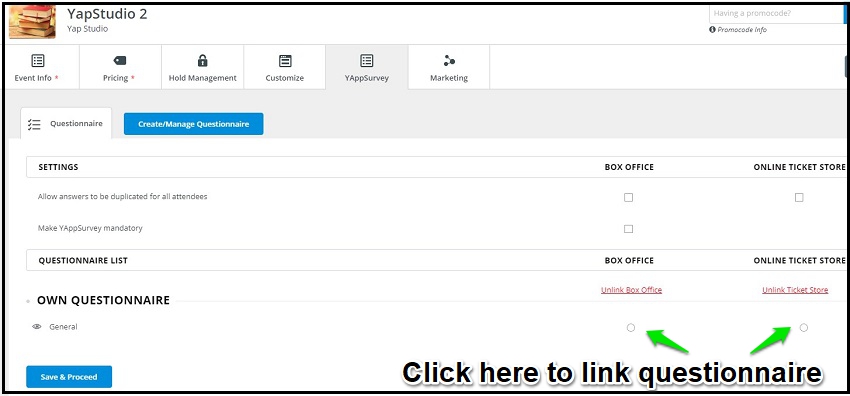 You can disable the survey linked by you to your event for your Box Office or Online Store transactions. You will need to click on the option 'Unlink BoxOffice' or 'Unlink Ticket Store' respectively to disable the Questionnaire. Click on 'Save & Proceed' at the bottom to save your settings.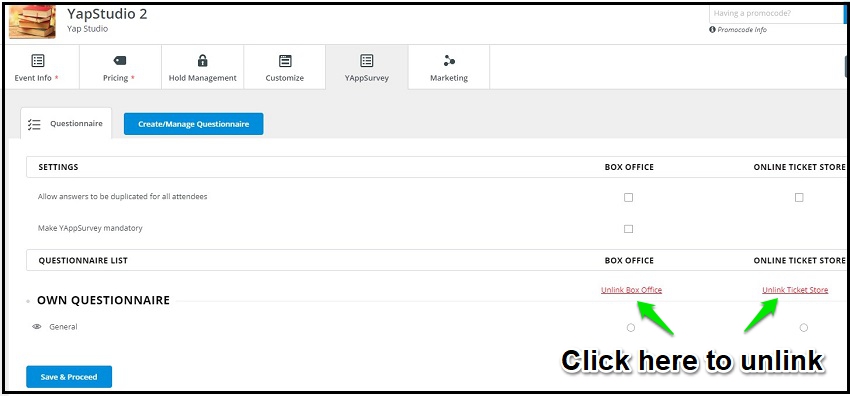 Alert: You cannot edit the "YAppSurvey" once sales begin for the event.
Don't have Yapsody account? Sign up now and sell your first 50 tickets with NO ticketing fee & collect money directly in your favourite Payment gateway account.