You will need to refund the tickets from Box Office Interface to transfer tickets to a different Event/Performance.

Kindly follow the below-mentioned steps to transfer tickets to another Event/Performance
You will need to add a Custom payment method 'Transfer Tickets' under the payment method. On the Top left of your screen, you will get a drop-down when clicked on the Account name, click on the drop-down and go to "Settings".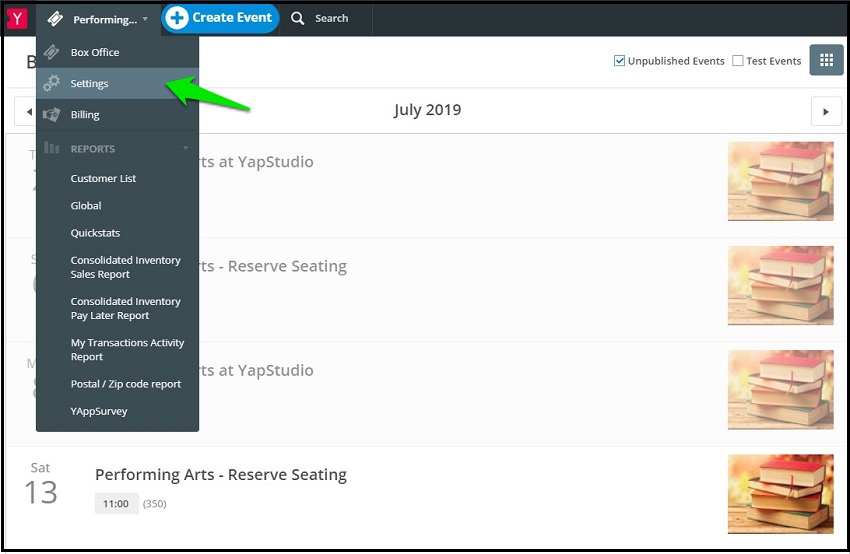 Click on the " Accept Payment " tab on the left. Now, click on "Add Payment Method" and select the 'Custom' option from the drop-down menu.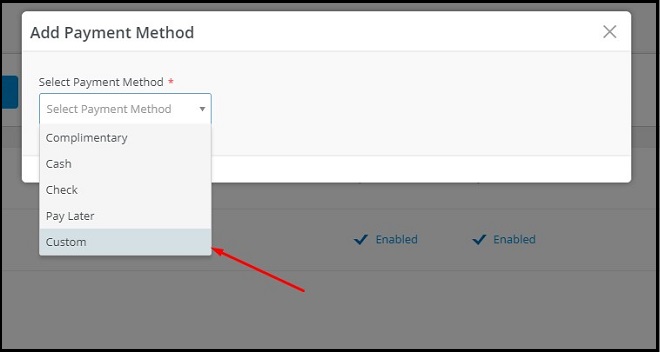 You will get a pop-up window to enter the name for the Custom payment method. Enter the name 'Transfer Tickets'.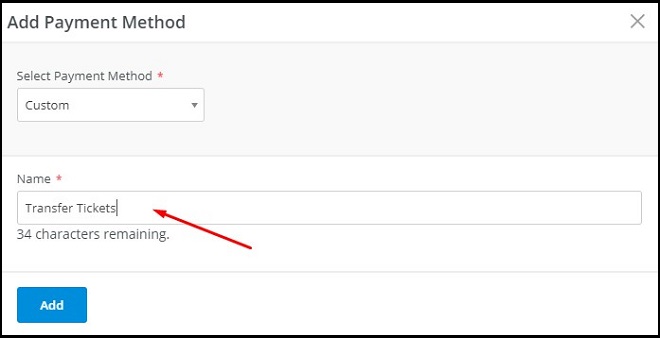 You will receive the option 'Transfer tickets' while refunding transactions (How do I do this?) for the customers. While transferring tickets to another event/performance, you will need to refund the transaction and select the payment method as 'Transfer Tickets'.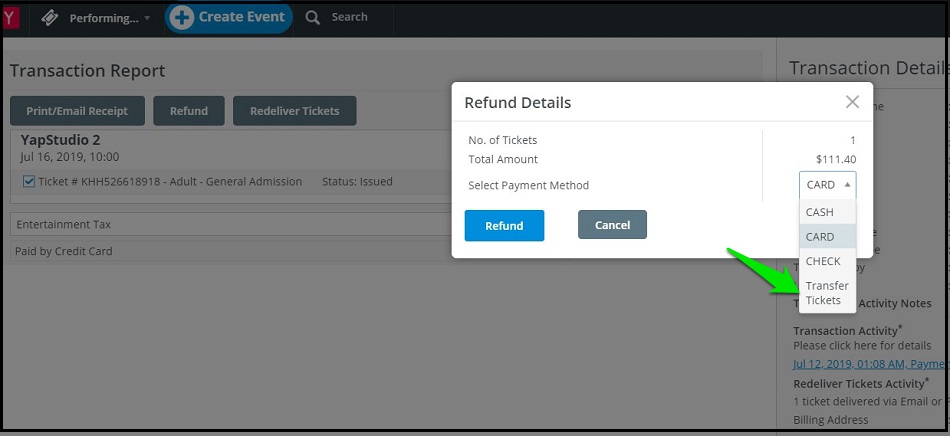 Once tickets are refunded you will need to book tickets for the customer from Box Office Interface on behalf of the customer for the correct Event/performance and select the same custom payment method 'Transfer Tickets' while booking the tickets.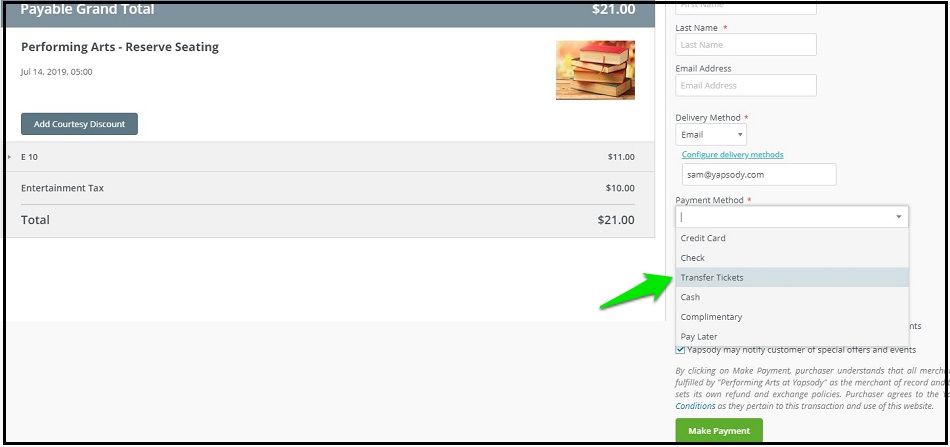 If you refund the tickets using a custom payment method, then the amount will not be credited to the customer's card and you can issue tickets for the correct event/performance.

Note: The customer will receive a refund email when you refund the tickets as well as the transaction confirmation email for the new transaction with the tickets.
Don't have Yapsody account? Sign up now and sell your first 50 tickets with NO ticketing fee & collect money directly in your favourite Payment gateway account.