While booking tickets you might select the wrong number of tickets or enter the wrong information and want to make a fresh transaction.
Kindly follow the below-mentioned steps to Empty your cart and start a fresh transaction.
For Example, You want to purchase 2 tickets but have selected 4 tickets and while paying for the tickets you reviewed the selection and want to amend it.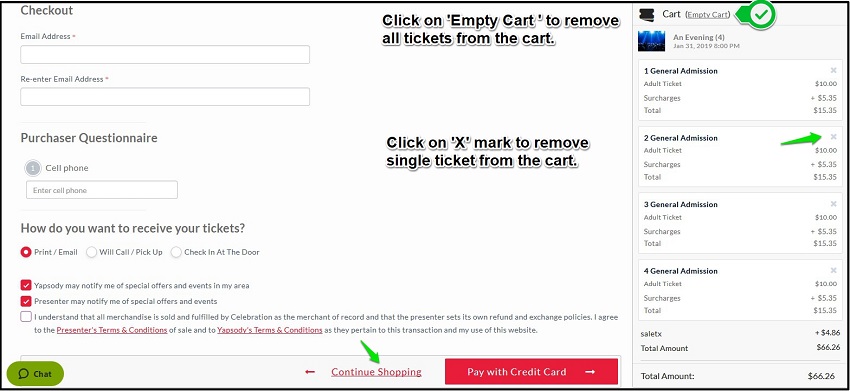 Note: Continue Shopping - To add more tickets to your previous selection click on Continue Shopping.
Empty Cart - Click on 'Empty Cart' to make a fresh transaction to purchase tickets.