YES! You can export your customer list report in CSV as well as a PDF format. To do this, follow the instructions below.
 Log in to your Yapsody account.
 1)  On the Top left of your screen, there is a drop down with the Account name, click on the drop down and go to the "Customer List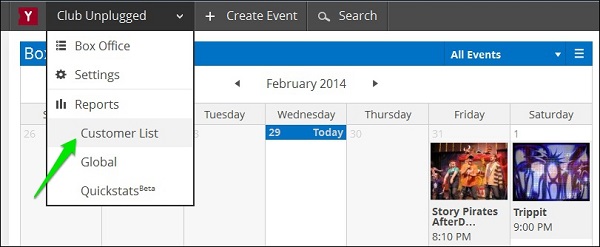 2)  Select the information you want the report to display and select the event.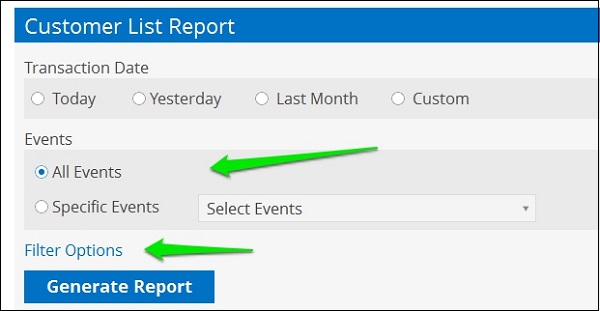 3) At the bottom of the report, you can view the button to download the report in CSV or a PDF format.